We Ask Because We Care
May 20, 2021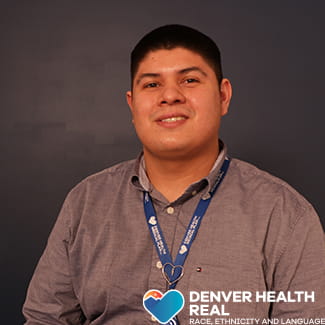 Denver Health has started using a new, more accurate way of collecting information about our patients. It's called the Race, Ethnicity and Language method, or REAL, for short.

Staff members who check in patients at any of our facilities will ask specific questions about their race, ethnicity, birth country and preferred language. The questions were developed from evidence-based, nationwide best practices with input from our own staff members who know the Denver Health patient population best. Having more precise patient information helps us deliver the best care possible to all patients, regardless of who they are or where they came from. It will help us ensure we're understanding and meeting the unique needs of our patients.

Your health is important to us; we ask because we care.
There are six questions we'll ask at your next appointment:
What ethnic background do you identify with?
Do you identify as Hispanic, Chicano or Latinx?
Is there a racial group you identify with?
In which country were you born?
In what language would you prefer to communicate with our medical team?
Do you (does the patient) need an interpreter?
As part of this initiative, Denver Health employees are receiving training on how to ask these questions in a respectful, sensitive manner so patients understand the importance. Patients are not required to answer, but are encouraged to do so. Ancestry and ethnicity play an important role in health, health risks and prevention measures. By better understanding our patients, we can provide more personalized care.

Gathering this information is also a critical first step to eliminate health disparities and inequities among the patients we serve. Tracking the data will give us a clear, accurate and consistent picture of our patients' health care processes and outcomes across all Denver Health locations. Once we identify gaps in quality of care, we'll be able to develop intervention plans to improve the health of everyone we serve.
"Asking patients questions about themselves helps us provide the highest quality care," said Manuel Molina Peinado, a patient care navigator at Westwood Family Health Center.

"Knowing more about our patients allows us not only to give the best care, but also to go above and beyond health care. We're part of their life's journey," commented Joseph Dang, patient care navigator at Peña Southwest Family Health Center.

"Asking these questions helps us make sure all people regardless of race, gender or belief feel comfortable discussing concerns about mental and physical health, as well as many other ripples of life," said Camerice Gibson, patient access supervisor at Eastside Family Health Center.

To schedule an appointment at Denver Health, call 303-436-4949 or use the free MyChart app.