New Name for School-based Health Centers – Denver Health Pediatrics at Denver Public Schools
November 09, 2021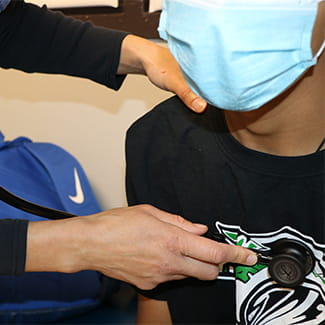 Denver Health is proud to announce a new name, added location and expansion of services for all of its school-based health centers.

In August, Denver Health school-based health centers became Denver Health Pediatrics at Denver Public Schools. The new name better represents the high level of care students receive at our school-based health centers. In addition, Denver Health is preparing to open its 19th school-based location inside George Washington High School, which is expected to begin serving students with physical and behavioral health services in January of 2022.

Framing is up inside the school, at Monaco Street Parkway and Leetsdale Drive. Contractors are installing electrical wiring and data systems. Students and staff are eager for the new health center to open and have taken an active role in the planning process.

Completion of the center will cost more than $600,000, with Denver Public Schools providing the facility and Denver Health providing clinical staff. While much of the center's funding will come from the 2020 School Bond, the community has stepped up to cover a $50,000 shortfall for exam tables, desks, furniture and other items. Donors include neighbors, high school alumni, families of students and local businesses.

"Our school is the last comprehensive high school in Denver to open a school-based clinic, and we are excited about this partnership," said Kristin Waters, George Washington High School principal.
Denver Health Pediatrics at Denver Public Schools brings comprehensive care into schools, avoiding unnecessary time spent out of class and offering convenience to parents who no longer have to take time off work to bring their child to appointments. Any student in Denver Public School's more than 230 schools and early childhood education centers can access medical, dental and behavioral health services at no cost at a school-based location that offers those services. In most cases, same-day or next-day appointments are available.
Telehealth Options for DPS Students Keep Kids In Class
Some Denver Public School locations that do not have a Denver Health clinic can take advantage of new technology in the school nurses' offices. This school year, Denver Health brought Telehealth into schools without school-based health centers that have expressed a need for health services. New equipment can connect students to a Denver Health provider remotely and show the provider important health information, such as heart rate in real time.

Doctors on the other end of a video or phone call can diagnose patients and provide treatment when needed, which can include prescribing medications.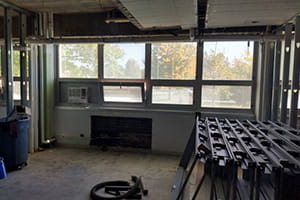 A school nurse can dispense medicines such as Tylenol, Advil, Pepto, Benadryl, Sudafed, cough syrup, antibiotic ointment and hydrocortisone cream from the nurses office.
The onsite care means kids with colds, allergies, headaches and other ailments can sometimes go back to class instead of missing valuable time in school.
"Pain is a big one for us," Academy of Urban Learning school nurse Gina Hughes said. "If students are in pain, they often go home. But if we're able to give them something for it, they usually feel good enough to get through the day so they can keep learning."
Denver Health shares Denver Public Schools' goal of keeping kids in class.
"Especially with this past year we just had," said Karen Espinoza, patient access supervisor with Denver Health Pediatrics at Denver Public Schools. "We were all in this transition period due to COVID, and students spent a lot of time not learning while they adjusted to the virtual world."
In the program's first year, Denver Health offered telehealth to a small group of schools. Next year, Denver Health hopes to expand the service to more locations.
To schedule an appointment for your child, please call 303-602-8958.