Denver Health Expands Breast Imaging Service and Appoints New Chief
January 28, 2022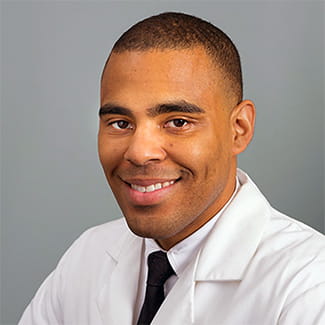 Denver Health
Radiology
is undergoing an ambitious expansion of its breast imaging service line. Breast cancer continues to be the number one most diagnosed cancer in women, and vulnerable populations are at the greatest risk. In Denver, under-insured and uninsured patients have some of the lowest rates of screening and subsequently poor breast cancer outcomes.
Denver Health has set a vision for a new and expanded breast imaging service line that reaches these vulnerable populations via expanded access, efficient services, and the use of novel programs to reduce barriers and encourage engagement. To lead the delivery of this vision, Denver Health has appointed Randy C. Miles, MD, MPH as Chief of Breast Imaging and the Associate Director of Radiology for Research.
"We're excited to welcome Dr. Miles to Denver Health, and confident that he will make a dramatic and positive impact on the care we provide to patients," said
David Naeger, MD
, Director of Radiology. "His experience and commitment to working with patients from vulnerable communities makes him uniquely qualified for this role."
Dr. Miles joins Denver Health this month from Massachusetts General Hospital and Harvard Medical School, where he served as Clinical Service Chief for Breast Imaging. Dr. Miles has published more than 40 papers and given numerous talks nationally on breast imaging and disparities in care. He has been the recipient of numerous grants including the Association of University Radiologists - General Electric - Radiology Research Academic Fellowship (AUR GERRAF) for his work on the use of artificial intelligence (AI) in breast imaging. His clinical, research and public health efforts have centered around reducing breast cancer mortality disparities through identifying barriers to breast cancer screening, creating patient-centered initiatives to improve access to breast imaging services, and examining how to improve delivery of high-quality breast care for all patients. Dr. Miles is an advocate for community outreach and uses social media to connect with patients and the broader community, including via his
Twitter page
.
Dr. Miles joins Denver Health's other leading radiologists in breast imaging, including,
Christopher Doyle, MD
,
Nishant Mehta, MD
and Tuan Tran, MD (mid-2022) – along with a team of breast imaging technologists, a clinical resource nurse and patient access professionals.
With a focus on providing the best possible patient experience within a calm and caring environment, the team is located in Denver Health's
Outpatient Medical Center
, a state-of-the-art facility which opened on Denver Health's main campus in 2021. The breast imaging center has the latest equipment and uses 3D mammographic units and multiple other new technologies to efficiently screen and diagnose breast cancer and other conditions.
"Our aim is to build a model breast imaging service line and be a national leader in breast cancer care, with a particular emphasis on community engagement, access and addressing disparities," said Dr. Naeger. "With the expansion of our team and incredible upgrades to our facilities, I know we can achieve our goal."