Introducing Denver Health's First Ever Chief Impact Officer
May 12, 2022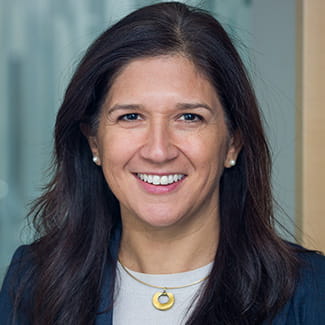 Denver Health is pleased to announce that Lorena Marquez Zimmer will be joining our leadership team as our first ever Chief Impact Officer.

As Chief Impact Officer, Zimmer will lead Denver Health's Center for Equity, Diversity and Opportunity – the driving force for much of our Anchor Institution work. Her work will include enhancing economic opportunities for Denver Health staff and the Denver community, and allowing Denver Health to better address social determinants of health.

Zimmer will position our efforts to create an environment that supports our patients, community and employees to the highest degree possible. This includes growing the new Workforce Development Center and prioritizing investments in our staff to ensure opportunities exist at every level. She will further our position as an Anchor Institution through local investment, hiring, purchasing and support. Zimmer will also oversee the Office of Health Equity, focusing on coordinating social determinants of health and community focused work.

"To me, this work must lead to improvements in the gaps we see in our communities around income, health and sense of belonging," Zimmer said. "There's been a lot of talk in our communities to create this change, but now is our time to hold ourselves accountable so that the change truly happens."

After a rigorous search for the right individual for this role, "I am confident that Lorena's personal commitment to community engagement, deep public policy and government affairs experience, and history of creating social impact make her a strategic leader who will create, build upon and execute on the visions and ideals of our health care system in a new and exciting way," said Denver Health CEO Robin Wittenstein.

Zimmer comes to Denver Health with more than 20 years of experience as a fierce advocate for economic opportunity and as a champion of underserved communities. Most recently she served as the Director of Strategic Initiatives at the Denver Metro Chamber of Commerce, focused on projects with significant social impact, breaking down barriers that prevent access to good jobs, entrepreneurship and affordable housing.

Zimmer's first day at Denver Health is Monday, May 16.