All of Us Journey supporting health research returning to Denver Health
August 02, 2023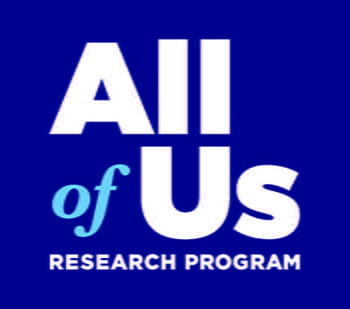 At Denver Health, we believe our health care system should work for individuals and look after each of our unique needs as diverse people. Patients rest easier knowing that their providers care for them using specific, accurate information about their health care needs. The National Institutes of Health recognizes that health care is not one size fits all, so in 2018 the NIH launched the All of Us Research Program with the goal of accelerating health research and medical breakthroughs to improve disease prevention, treatment and care for all.
Individuals who take part in the program, will answer surveys on different topics and be asked to share their electronic health records. They may give samples of blood, urine, and/or saliva for lab and DNA tests. The health information that participants share with All of Us will go into a secure database.
Deeply motivated to provide high-quality care to its community, Denver Health is proud to host for the second year the All of Us Journey, which is the program's traveling educational exhibit. The exhibit, which includes a collection center, will visit Denver Health from Aug. 14-18 at the Webb Center for Primary Care, 301 W. Sixth Ave. The All of Us Journey features interactive activities, videos, quizzes and more, all designed to demonstrate the power of your participation in health research. The experience will allow interested visitors to join the program on the spot, including answering surveys and giving their physical measurements and biological samples. Participants will have access to the data they give to the program, including DNA results.
Denver Health's All of Us Research project manager, Jeanny Reither, said the project is important because "Denver Health's patients and community are very diverse. We serve a lot of underrepresented people, so a study like this is important because it targets everyone not only those who have traditionally participated in biomedical research."
Denver Health is proud to support the All of Us Research Program and contribute to tailoring health care for the good of diverse patient communities.
We are inviting the Denver Health staff, patients, visitors and the community to join us from 10 a.m.-4 p.m. Aug. 14-18 at the Webb building to make your contribution to this project and to improve health care for generations to come.
We look forward to welcoming you! To learn more, visit allofus.health/DenverDNA.