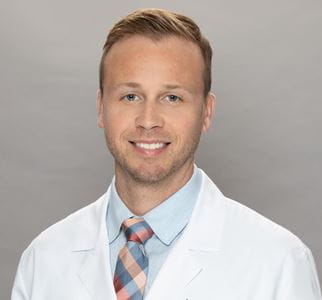 Austin Heare, M.D.
Outpatient Medical Center
Expertise
Orthopedic Trauma/ Adult Reconstruction
Dr. Heare is a fellowship-trained Orthopaedic Surgeon specializing in Trauma and Adult Reconstruction. He received a bachelor of science in Biology from Colorado State University and a medical degree from the University of Texas McGovern Medical School. Dr. Heare completed Orthopaedic Surgery residency training at the University of Colorado School of Medicine and fellowship training at the University of Minnesota Regions Hospital Orthopaedic Trauma Fellowship. Prior to Denver Health, Dr. Heare was an Assisstant Professor at the University of Miami Miller School of Medicine and a practicing Orthopaedic Traumatologist at Jackson Memorial Hospital's Ryder Trauma Center.
Licenses
Basic Life Support
DEA
State License
Education
2012, University of Texas at Houston Medical School, Medical Education
Residencies
2017, University of Colorado
Fellowships
2018, University of Minnesota