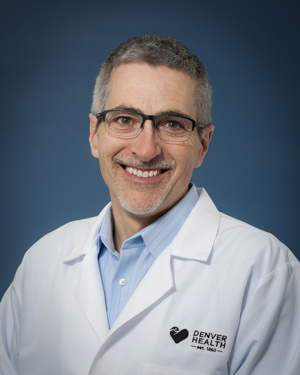 Thomas D Mackenzie, M.D., M.S.P.H.
Dr. MacKenzie is a practicing internal medicine physician and has been the Chief Quality Officer for Denver Health since 2008. In this role, he has orchestrated improvements in clinical quality and patient safety using a variety of techniques across an integrated delivery system. He also served as the Chief Medical Officer for Denver Health in 2013-2014. Prior to his appointment as Chief Quality Officer, he was the Director of Internal Medicine at Denver Health during which he managed the operations at 5 Federally Qualified Health Centers. He is a Professor of Medicine at the University of Colorado School of Medicine. From 2008-2013, he served on the NHLBI guideline panel for hypertension (appointed as JNC 8) as well as the NHLBI implementation sciences work group. He completed a Bachelor's degree in Chemistry at Colorado College and his medical degree from Washington University School of Medicine. He completed his internal medicine and preventive medicine residencies and his Masters of Science in Public Health at the University of Colorado. His research interests include a) health system learning, b) evidence-based guideline development and implementation, c) chronic disease management, and d) health communication. Dr. MacKenzie can be reached at 303.602.2773 or thomas.mackenzie@dhha.org.
Certifications
American Board of Internal Medicine - Internal Medicine
Education
1989, Washington University, Medical Education
Internships
1990, University of Colorado School of Medicine
Residencies
1993, University of Colorado School of Medicine
Fellowships
1997, University of Colorado School of Medicine
Publications
https://www.ncbi.nlm.nih.gov/pubmed/?term=MacKenzie+Thomas
Welcome to MyChart!
Manage Your Healthcare From Anywhere, At Any Time
Create a New Account
or use MyChart login: