Blind Mother "Sees" Her Children Being Born
June 06, 2019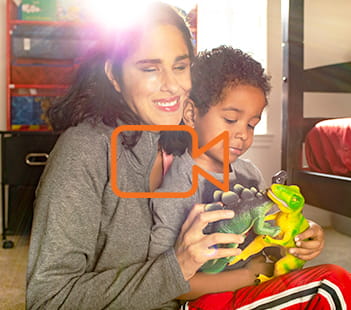 Jessica Saldivar was born blind. The mother of two has been coming to Denver health for her own
primary care
since 2006. She had her two young boys at Denver Health where she got to "see" her children being born, using her acute sense of touch.
"With only four senses, I really wanted to experience childbirth as any mother would," Saldivar said.
Saldivar had both her boys naturally, using one of Denver Health's large, private labor and delivery rooms, which has state-of-the art birthing beds and private bathrooms with whirlpool tubs. Denver Health is proud to deliver one-third of all babies born in Denver.
Like all moms-to-be at Denver Health, Saldivar got to
choose the type of birthing experience she wanted to have
, from a team of physicians, certified nurse midwives and volunteer doulas. The staff is skilled in providing labor support techniques to ensure that the mother stays relaxed and focused throughout the birthing experience. Certified registered nurse anesthetists are also available for mothers who choose to use an epidural or other medication to manage their pain.
"Denver Health helped me see just how beautiful natural childbirth can be," Saldivar reflected. "They truly understand me and my challenges."
Saldivar now takes both of her boys to Denver Health for their
pediatric primary care
.
"I wouldn't think of going anywhere else. I can't thank them enough for my two mile high miracles" she said.