Miracle After Skiing Accident
July 25, 2018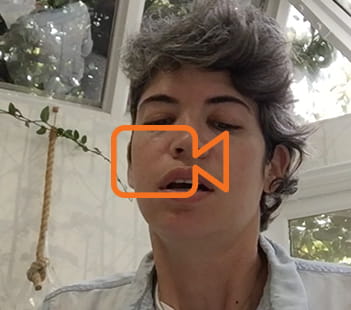 By: Brooke Sebold
Hello. My name is Brooke Sebold and I'm a former patient of Dr. Ernest E. 'Gene' Moore.
On Christmas Day of 1993, I was 12 years old skiing on a catwalk in Beaver Creek, Colorado. I turned a blind bend and a snowmobile suddenly appeared directly in front of me. I veered away to avoid being hit and skied off a cliff, and into a creek. A snow-shoer found me and got help, and ski patrol hoisted me out of the freezing stream and brought me to the Beaver Creek clinic, where I was quickly loaded into an ambulance and rushed to Vail. The doctor there opened me up, took one look, packed up my gut and closed me right back up again. The internal bleeding was too severe and there wasn't enough blood in Vail to sustain me. The doctor encouraged my parents to say their goodbyes as they loaded me onto the helicopter, along with every bag of O negative donor blood they had. My Flight for Life caught the tailwinds of a blizzard and made it to the helipad at Denver Health in record-breaking time, just as my lacerated liver was hemorrhaging out the last bag of donor blood. I was rolled into the prepped operating room of Dr. Ernest E. 'Gene' Moore, one of the greatest trauma surgeons in the entire world. He is the same doctor who penned the seminal book on liver trauma still taught in medical schools today (I know because my sister studied it), and the same doctor who developed the standardized classification system for traumatic liver injury which also bears his name. This doctor, who happened to be on call on Christmas Day, so that his support staff could spend the holiday with their families – this doctor was my doctor on my luckiest and unluckiest day.

Seven surgeries in three days, 300 units of blood later, respiratory failure, renal insufficiency, hemorrhagic shock, disseminated intravascular coagulopathy, bleeding and clotting all at once and foaming at the mouth – plus a femur broken in three places, carelessly set – that was the least of Dr. Moore's concerns as he opens and closes, opens and closes, desperately working to stop the bleeding, cutting bits of liver with each go. By the seventh surgery, he removed more than half of my left lobe of liver - the worst case my eminent surgeon had ever seen or known.

But I'm here. Less than two percent odds of living after the accident and I'm here. Thanks to him.

It was during my long recovery that I discovered my love for film. I studied it at Brown and later at Columbia. I've traveled the world with my work, and I like to think I've changed a few lives along the way. Everyday I wake up and I pursue the things that feed my soul. Because how can you come so close to death and not do that? In December, 2018 it will have been 25 years since my accident. And every day since, I've lived. Every day since, I've loved. Every day since, I've expressed gratitude for my own existence. And today I get to express gratitude to the man who saved my life. So thank you Dr. Moore for your unrivaled brilliance. Thank you for your unparalleled kindness. Thank you for your refusal to throw in the towel on a case that seemed hopeless, and on Christmas Day no less, when you had a family waiting for you at home. Thank you for delivering a snowy Christmas miracle to a dying Jewish kid from the desert. The world is a better place because you are here. I get to participate in that world because of you. Sending all my love to you and to your family and to every patient whose lives you've touched. We know how lucky we are. I hope I never have reason again to visit the Ernest E. Moore Shock Trauma Center at Denver Health that will now, so deservedly, bear your name, but I have eternal gratitude knowing that you are there stewarding it – waiting for those in need of your help and of your heart.
Thank you.
Watch Brooke read her letter to Dr. Moore in this video: