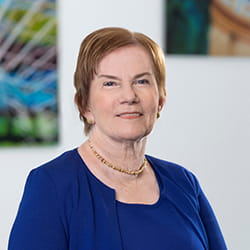 This is an exciting week for Denver Health as Donna Lynne begins her role as our new CEO. We are devoting much of this week's 411 to learning more about Donna, her vision for Denver Health and her ambitious plans to get out and meet our staff and members of the community, and see some of our clinics and departments in the days weeks ahead.
We hope you can attend the meet-and-greet with Donna TODAY, Sept. 23, from 11 a.m. to noon at the Good Day Café in the basement of Pavilion A. All staff are invited. Donna admits she does not like to sit in an office and prefers to get out and about to directly meet with team members
This has been a busy week for Donna. On Tuesday, she attended the weekly Leadership Huddle with Denver Health's supervisors, managers and senior leaders. More than 320 people listened in as Donna introduced herself and answered questions for nearly an hour. We encourage you to listen to a portion of the meeting here, where Donna shares more about her vision for Denver Health, how she likes to lead and even some lighter topics, such as her favorite location to pogo stick.
Donna attended that meeting virtually because she is currently wrapping up her work in New York City where she teaches a public health class on Tuesdays at Columbia University. That work will be complete in mid-October; until then, Donna will travel back and forth. Even while she's not present on the Denver Health campus, Donna is attending countless meetings with leaders within Denver Health and the greater Denver community. This week, Donna also is attending the Denver Health Board of Directors monthly session, visiting Pena Family Health Center and even getting her flu shot on campus.
"One tenet I live by was best expressed by Albert Schweitzer: 'The purpose of human life is to serve, and to show compassion and the will to help others.'" Donna said.
Prior to coming to Denver Health, Donna was the senior vice present and chief operating officer of Columbia University Irving Medical Center. You can read more about her in her biography.
You can learn more fun facts about her here o clic aquí para Español.