Urgent versus Emergency Care
February 09, 2021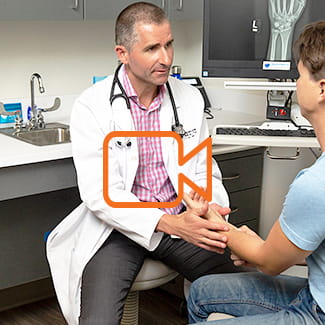 When it comes to getting care when you suddenly get sick or injured, it's important to know the difference between urgent vs. emergency care and what type of care you should seek out.

Denver Health Adult Urgent Care Center director Michael Breyer, M.D. explains when you can get your symptoms or injuries taken care of at urgent care and when you really need to get to an emergency room.
When to Seek Urgent Care
"If it's something that you think you can handle with your primary care doctor, but you can't get an appointment in a timely fashion, then urgent care really is the best option for you," Dr. Breyer said.
He noted that the Denver Health Adult Urgent Care Center treats patients with a wide variety of ailments, including:
Urinary tract infections
Abdominal pain
Back pain
Joint sprains
Altitude sickness
Skin infections
and more
When to Seek Emergency Care
When it comes to seeking emergency care, Dr. Breyer said you should trust your own instincts.
Emergency care is the best choice for patients who are:
Worried they are having a heart attack
Having a Stroke
Suffering from major traumatic injuries, such as a bad car accident
"If you are concerned it could be something serious or life-threatening, then please call 911 and head to the emergency department," Dr. Breyer stressed.
How Denver Health Can Help
Denver Health has an Emergency Department at 777 Bannock St. with experts ready to serve patients 24 hours a day, seven days a week.

We offer urgent care at five locations throughout the state, including the Adult Urgent Care Center – a full functioning clinic, located at 660 Bannock St., in the new Outpatient Medical Center. No appointments are needed, and you can walk-in.

"We're here if you need us," said Dr. Breyer.