The Meaning of Overdose Awareness Day 2021
August 25, 2021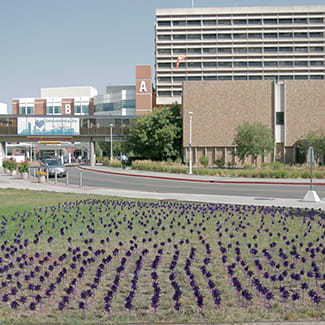 The past year was a year of profound loss. Taken from so many of us were lives and livelihoods, loves and loved ones. Even facts and universal truths seemed stripped away by a roller coaster pandemic and repeated cycles of social action and reaction. Among the overlooked statistics from this lost year was the terrible toll wrought by drug overdose deaths, which increased by 64 percent in Denver in just one year, adding to our personal and local misery, echoed in similar trends across Colorado and the nation.
The COVID-19 Pandemic and Drug Overdose Deaths
The pandemic had little effect on the local availability of illicit fentanyl and methamphetamine, both major drivers of the increase in overdose deaths. In 2020 in Denver, 144 deaths involved fentanyl and 126 involved methamphetamine, compared with 62 and 71 for those drugs in 2019. In addition to the ongoing availability and increasing lethality of these drugs, overdose deaths also reflect the accompanying epidemics of isolation and loneliness so many of us have experienced this past year and a half. The novel coronavirus (COVID-19) pandemic shut down most in-person social services while leaving many of us at home alone, without work or others to keep us engaged and connected. Despite the substantial overdose death toll among people experiencing homelessness, about three-quarters of all overdose deaths occurred in individuals who were using alone, in their homes.
Evidence-Based Treatment Options for Drug Addiction
Reversing this sad trend will require tearing down old approaches and patterns. False and arbitrary oppositions must be stripped away: medication therapy versus recovery, physical versus mental health, treatment versus harm reduction. In simple terms, we must eliminate policies and ideas that are founded on and continue to perpetuate stigma. An example of one of these stigmatizing barriers is the false idea that enforced abstinence in criminal justice settings vastly increases the likelihood of overdose death upon release. Thanks in part to state legislation, options for medications for opioid use disorder have been expanding in local jails and halfway houses around Colorado, where the traditional abstinence-based model is giving way to implementation of evidence-based treatment options such as the medication buprenorphine. This is a start, but there are many other stigmatizing policies and barriers to care that we must address as a state and nation.
Treatment for Drug Addition in Denver
Denver Health's Center for Addiction Medicine (CAM) aims to destigmatize substance use treatment across our system. CAM is an integrated model that utilizes holistic approaches to provide the level of treatment that patients are motivated to engage in. We are staunch advocates for treatment, yet also encourage harm reduction approaches such as widespread naloxone distribution, fentanyl test strip availability and referrals to syringe access programs. Our emergency and inpatient services treat acute medical conditions yet include connections to longitudinal care. We work to reduce barriers to medication access while also hosting recovery groups and peer support.
As we commemorate Overdose Awareness Day on August 31, 2021, following our worst year for overdoses on record, the time is now for anyone who wants it to have access to life-saving, life-affirming, positive, supportive, therapeutic and evidence-based treatment. A 2018 study from Massachusetts found that after a non-fatal opioid overdose, the medication methadone reduced the risk of an individual dying from an opioid by nearly 60 percent, while the medication buprenorphine reduced the risk by nearly 40 percent. A large review study of these medications showed that 25 fewer people die for every 1000 people who take them for a year.
How to Access Drug Addiction Treatment in Denver
"Must be present to win" is a phrase sometimes seen in the contest rules for lotteries and raffles. CAM wants our patients and our community to access treatment for substance use disorders wherever they are present, including our emergency department, primary care clinics, inpatient medical services, outpatient behavioral health department, school-based health centers and even our Denver jails. If you show up to any of the settings listed above, we will do everything we can to get you into treatment as quickly as possible. We are proud that our emergency department was the first in the state to begin offering 24/7 inductions onto the lifesaving medication buprenorphine for individuals with opioid use disorder, and hundreds of individuals have started their successful journeys into treatment there. Please refer yourself, a family member, loved one, or anyone else you care about to our services today so that we honor those we have previously lost and are not commemorating you or your loved one next August 31st.
For anyone interested in drug addiction treatment services or learning more about treatment options, please call 303-436-5711.