June is National Home Safety Awareness Month
June 08, 2022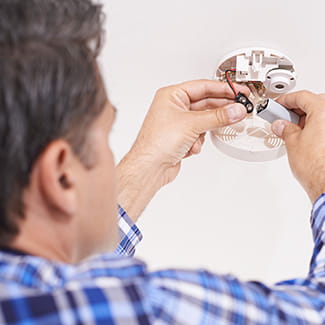 National Home Safety Awareness Month, part of National Safety Month, is celebrated in June when people focus on how they can keep their homes safe and free from danger and keep their families injury-free.

Nearly every hour, a child dies of a preventable injury in the United States, making unintentional injuries the leading cause of death for children. Additionally, falls are especially detrimental to seniors aged 60 and up. One of every five older adults who falls sustains a broken bone, head injury or other serious injuries. Falls account for half of all accidental deaths in the home in both adults and children. Much of the time, these falls occur at ground level and not at an elevation such as a staircase.

The Denver Health Trauma and Injury Prevention Program would like to provide you with a few useful tips to keep your family safe and secure in and around your home. The goal of this list is to help to identify and reduce common home hazards because prevention is the best form of trauma care.
Tips for Keeping Your Home Safe
Install smoke alarms on every level of your home, inside bedrooms and near sleeping areas. Test alarms every month and change batteries every six months.
Create a fire escape plan and practice a home fire drill with your family.
Keep chimneys and dryer exhausts well-ventilated and free of flammable buildup by cleaning them regularly.
Keep fire extinguishers in common areas like the kitchen, near the fireplace and near other sources of heat.
Install carbon monoxide (CO) alarms and test alarms every month. In a CO emergency, leave your home immediately.
Watch children around balconies and windows. Install window guards or stops to prevent falls. Install safety gates to keep children from falling down staircases
Secure or remove rugs to prevent tripping and remove unnecessary items that may cause falls.
Ensure proper lighting throughout the home.
Keep the floors dry to prevent any slipping, especially in the kitchen and bathrooms.
Secure unstable TVs and top-heavy furniture to the wall. Use wall mounts, anti-tip straps and brackets.
Put cleaning products, medicine and button batteries up and away, out of children's reach and sight. Save the Poison Help Line number in your phone: 1-800-222-1222.
Have a first aid kit available.
Keep all window cords tied down, with ends cut so they aren't in a loop. If possible, get cordless blinds.
Have "disaster bags" available in the event of natural disasters. Include items such as:

Flashlights and extra batteries
Nonperishable foods
Water
Items for warmth (blankets, clothing)
List of prescription medications
For additional information on home safety, please contact Denver Health Trauma Injury Prevention Coordinator Missy Anderson at 303-602-7623 or Melissa.Anderson@dhha.org.