Eating Recovery Day 2018
May 01, 2018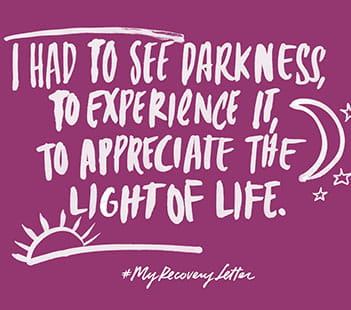 Today is national Eating Recovery Day, a day to honor those who have battled with an eating disorder and offer help to those in need.
We join hundreds of thousands around the country in awareness and hope. As part of Eating Recovery Day, we're asking everyone to join the fight. Help others know they're not alone and that there is hope by writing your own #MyRecoveryLetter at myrecoveryletter.com.
For those who battle with this disorder, we are here to help. The ACUTE Center for Eating Disorders is the first and only adult medical stabilization program in the country, located on our main campus in Pavilion M. We have resources, support and a team dedicated to helping you during your journey to better health. Learn more by visiting the ACUTE Center for Eating Disorders page or call us at 877-228-8348 to speak with a member of the ACUTE admissions team.