Experience and Expertise at Pediatric Emergency Department and Urgent Care
July 12, 2018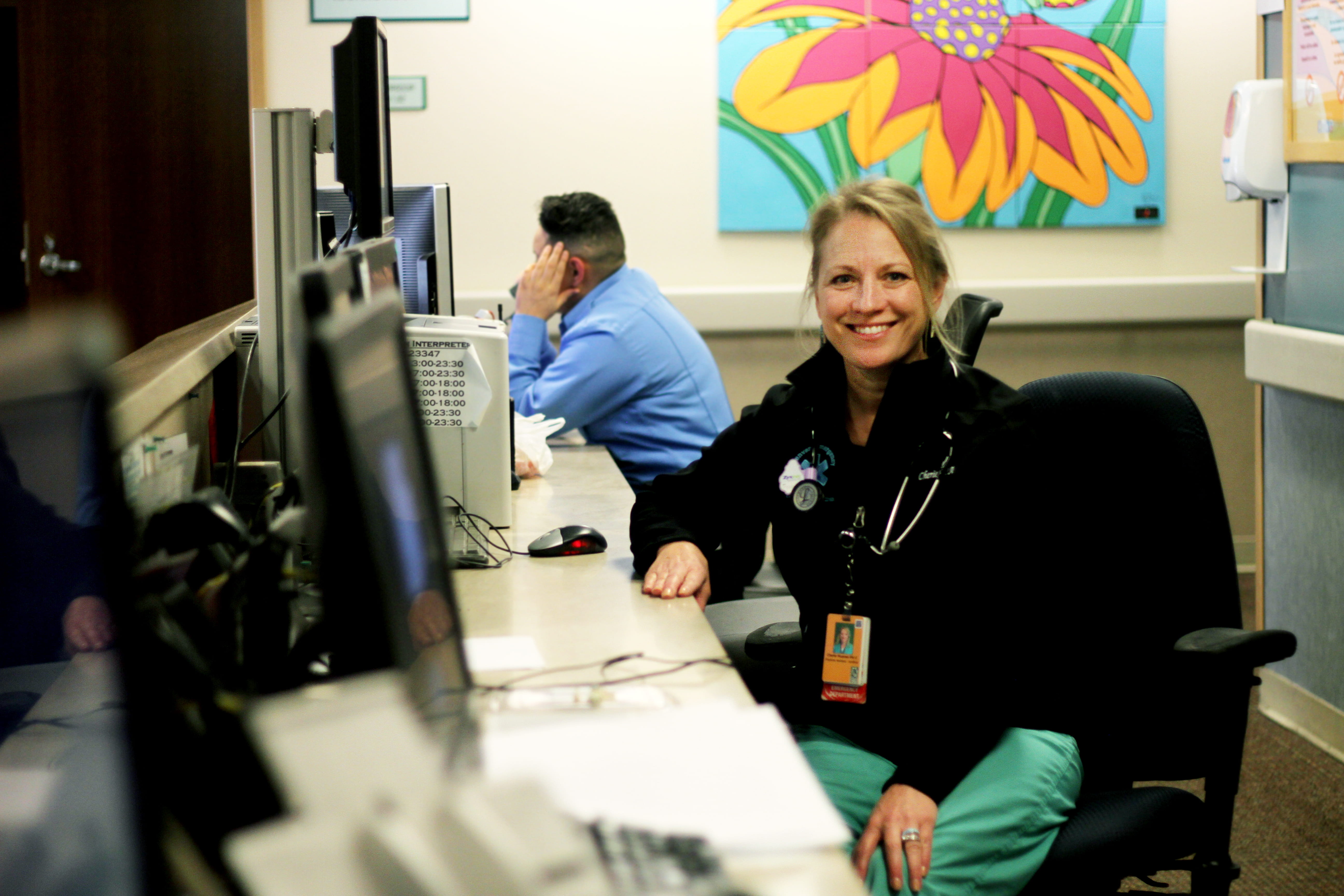 Denver Health's Pediatric Emergency Department and Urgent Care Center (PEDUCC) sees more than 30,000 injured or sick children a year. Parents count on Denver Health's experts to take care of their little ones at the most crucial time, because they have the experience to make sure children get the best care possible.
One of those experts is Certified Physician Assistant Cherie Nuanes, one of the longest-standing PEDUCC employees. She has been working at Denver Health for more than 25 years, dividing her time between PEDUCC and Sam Sandos Westside Family Health Center. At PEDUCC, Nuanes provides direct patient care under the supervision of a physician. She gives physical exams, writes prescriptions, arranges follow-ups and reviews medical records, among other duties.
She had always wanted to be a pediatrician, and after studying Spanish in college, Nuanes says finding the Physican's Assistant Program was the connecting bridge to being able to work with children and families while using her Spanish speaking skills.
"I can remember this time... I was invited to go to a patient's birthday party, and I walked into the family's home for the party and realized at least a dozen of them were my patients and they were all related," she said. "When I got there, they were all excitedly shouting, '¡Doctora, Doctora!' We all had fun together, and it was a reminder that my work is important to all of them."
Working at PEDUCC, Nuanes says she enjoys knowing and seeing patients come in from different family health centers. Access to urgent care is important but so is continuity of care. Being able to be referred back to an appropriate provider and being able to work on both sides of that is great, she says.