Finding a Parking Spot at Denver Health Will Get Easier
December 13, 2018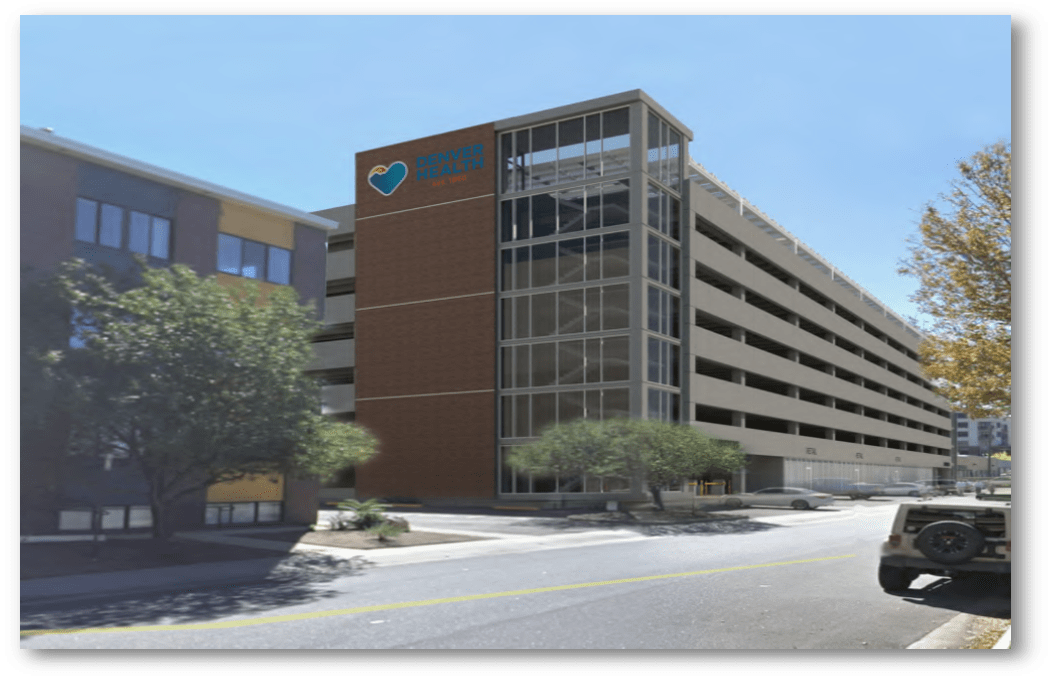 Outpatient Medical Center Construction Includes New Parking Structure
This week,
Turner Construction
began tearing down three of Denver Health's old buildings on Acoma Street to make way for a new parking garage for patients and employees. The first building to come down this week was 550 Acoma Street; it will be followed by the destruction of the 540 and 530 Acoma Street structures.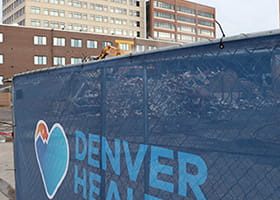 Employees who worked in the buildings being torn down have been moved to other parts of the Denver Health campus.
The new, eight-story, 398,000 square-foot garage is set to open just before the grand opening of the new
Outpatient Medical Center (OMC)
in 2020. The OMC will greatly expand Denver Health's ability to provide outpatient care, meeting the future needs of our growing, vibrant city. The new garage will contain 1,245 parking spaces for Denver Health patients and employees.
Once the OMC opens, the current Acoma Parking garage for employees at 7th Avenue and Acoma Street will become parking for patients and visitors to the
OMC
only.