Big Changes Coming to Gipson Eastside Family Health Center
January 18, 2019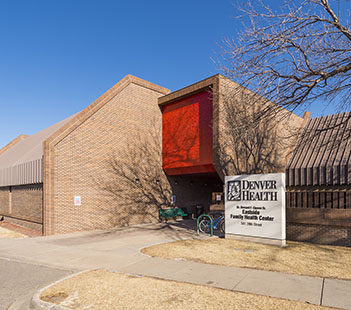 The oldest standing neighborhood health center in the country is getting a major update. For 53 years, Denver Health's Bernard F. Gipson Sr. Eastside Family Health Center has served the Denver community. It opened in 1966 – just the second neighborhood health center in the country – and is now the oldest still standing.

The building in the heart of Denver's Five Points neighborhood has remained largely unchanged since it opened, which is why it is time for some greatly needed renovations.

A $6.2 Million renovation project started in the fall of 2018 to better position Eastside to deliver care to Denver's growing community, including the underserved who rely on Denver Health's services.

The renovation includes:
Modern exam and procedure rooms
Updated common areas
New restrooms
New lighting
New HVAC systems
Improved ADA access and sidewalks
New flooring, paint and wall coverings
Installation of solar panels on the roof


The project is expected to be completed in July of 2019.