Updated: Both Denver Police Officers Injured in Incident Leave Denver Health
January 31, 2019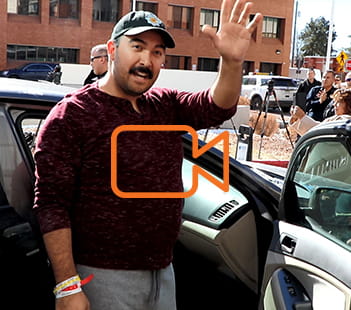 Update February 1, 2019: Both Denver Police Officers who were taken to Denver Health after being injured in an incident near 6th Avenue and Inca Street on Sunday, are now out of the hospital and at home recovering with their families. The second injured officer was discharged today, less than a week after being injured.

Officer Steve Gameroz left Denver Health, a day after his colleague, Officer Richard Jaramillo was released. Officer Jaramillo was in the crowd of officers cheering for Gameroz as he left.
On Sunday, January 27, 2019, two Denver Police officers were brought to Denver Health with injuries suffered during an incident near 6th Avenue and Inca Street.
One of those officers left the hospital, just four days after he was injured. Officer Richard Jaramillo walked out the front doors with Denver Health Director of Surgery Dr. Mitchell Cohen. More than 100 Denver Police officers cheered Officer Jaramillo as he got into his car with his wife at his side. One woman even presented the officer with a bag of oranges.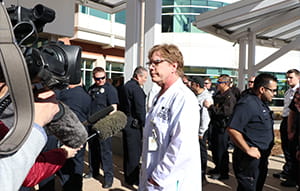 We are happy to see a good outcome in this case. Denver Health's nationally recognized Level One Trauma team cared for Officers Jaramillo and Gameroz. The trauma team has a 98 percent survival rate for the worst injuries.