Updated: April is Donate Life Month
April 03, 2019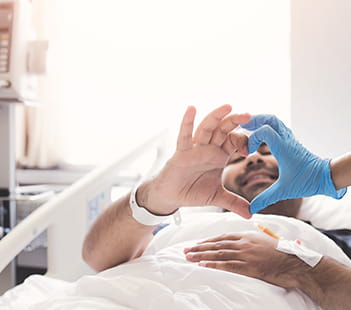 Updated: April 11, 2019
In recognition of April as National Donate Life Month and Denver Health's partnership with Donor Alliance, we asked you to share your stories of how organ and tissue donation has touched your life. In honor of National Blue and Green Day this Friday, a day to celebrate organ and tissue donors, here are two touching stories from Denver Health employees.
Tissue Recipient Coming Back From Breast Cancer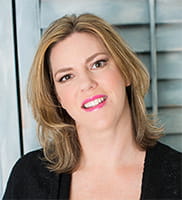 Jennifer Theisen is a respiratory therapist at Denver Health who in 2016 was diagnosed with breast cancer. She had to have a double mastectomy and subsequently received skin tissue from a donor.

Theisen is now doing fine, but calls this her "full-circle" moment because for the past 18 years, she has been working to help facilitate organ and tissue donation. Theisen has worked for Donor Alliance in the past and has been involved in surgical procedures involving organ and tissue recovery, but more recently has worked with families as a recovery coordinator and as a regulatory consultant for organ and tissue donation.

Theisen said she remembers when organ and tissue donation was not as wide spread and she would fly all over the state in a small plane to make sure patients received the life-saving donations they needed.

"It's just the ultimate gift to be a donor," Theisen said about National Blue and Green Day. "People need to talk about organ and tissue donation because you never know when you will need it."
Donor Changes 80 Lives
Danielle Ford is a dental hygienist at Denver Health. She shared this story about the tragic loss of her husband's cousin, who because he was a registered donor, helped save or change the lives for the better of 80 other individuals: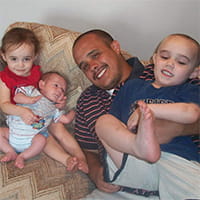 "In the summer of 2011 my husband, myself and a group of friends were out for an evening of dinner and dancing. One of our group members was my husband's cousin, Nate. We stopped at a food cart to have some late night snacks and his cousin was the subject of a random act of violence (a punch to the head) which rendered him unconscious and he subsequently struck the pavement. Initially, his doctors thought he would be fine and would just need to be observed but about 48 hours after he was admitted his brain suddenly swelled beyond capacity and he was declared brain dead.
"He was already a registered donor. We were told that between his tissues and organs he affected over 80 individuals. One man received his heart. He said that it forever changed his life and the path he was on. The man who has Nate's heart came to a family reunion to meet Nate's family and became (and still is) good friends with Nate's father. In 2012, there was a memorial ceremony to honor the passed donors, including Nate. He was a very proud father of three children.
"The whole situation solidified to our group of friends why we all remain organ donors. Although this was a very horrific ordeal for us to go through that night and for his family to have to go through, there was some good that came from it all because of him being a registered donor. It's one thing to hear about donations saving lives, but to meet the person whose life was saved by that donation completely changes how you look at it forever."
Original story:
Share Your Stories About Organ and Tissue Donation with Denver Health
The gift of organ and tissue donation can save lives, and that's why Denver Health is partnering with the Donor Alliance to encourage more Coloradans to "Show Your Heart" and sign up to be an organ, eye and tissue donor.

In 2018, Denver Health was one of five Colorado hospitals recognized by Donor Alliance with the Ending the Wait Award for outstanding achievements in facilitating the gift of life through organ and tissue donation in Colorado. Donor alliance is the federally-designated organ procurement organization serving Colorado.

"Right now, nearly 2,500 people in Colorado are waiting on a life-saving transplant and thousands more are waiting for tissue grafts. The leadership and organizational commitment of these hospitals had and continues to have an impact on ending their wait," said Sue Dunn, president and CEO of Donor Alliance.

In recognition of National Donate Life Month in April, Denver Health wants to feature stories from patients, providers and people in the community whose lives have been impacted by organ and/or tissue donation, whether in be their own lives or those of a family member or close friend. You can share your story here.