Novel coronavirus Information
February 12, 2020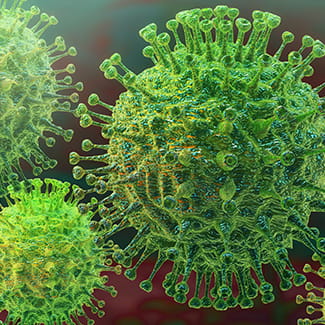 Update February 12, 2020: Denver Public Health is currently working with the Denver Department of Public Health and Environment and the Colorado Department of Public Health and Environment to closely monitor the respiratory illness caused by a novel (new) coronavirus first identified in Wuhan, China.
Get the latest news and updates about the coronavirus, and learn more about symptoms, complications, transmission, prevention and treatment:
CDC Fact Sheets
Original article: When a highly infectious disease is detected or an outbreak occurs, Coloradans can feel safe, knowing that Denver Health is one of ten treatment centers in the country ready to contain and treat a wide variety of infectious diseases. The biocontainment unit operates as a small, but highly specialized space where top-line treatment for highly infectious diseases can get the expertise and attention they need.
"We continue to train people and be ready, if we have to activate," said Medical Director of the unit, Dr. Maria (Gaby) Frank.

With the recent spread of the Coronavirus to the United States, Denver Health has been watching the outbreak preparing for any potential patients.

"So far it doesn't seem to have the severity that other Coronaviruses have had in the past, but like I said, it's early on so we are watching it," said Frank.

The physicians and clinical staff that work in the biocontainment unit are all volunteer-based and go through training every six weeks to prepare for a potential outbreak.
"We've had a couple of close calls, but I'm kind of glad it didn't work out that way," said Registered Nurse Amber Gore who volunteers to work in the unit in case of an emergency.
Those who work in the unit have to don special protective gear and are part of a buddy system, making sure that every step they take and move they make is in line with protocol. What this means is there is always someone to guide each provider on the next move, to watch what they touch, and to make sure they discard all protective gear once leaving a room.
"If they decide to come to Denver Health, we're ready to take care of those patients, the whole unit and the hospital are ready to take care of them," said Frank.