Meet New Chief Operating Officer Kris Gaw
February 19, 2020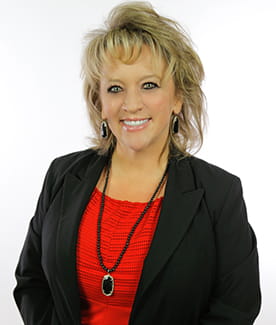 Denver Health is thrilled to welcome our new Chief Operating Officer, Kris Gaw.
Gaw joins Denver Health with more than 30 years of experience in the health care field in Dallas, Texas; Phoenix, Arizona; and Reno, Nevada. That experience includes 18 years as Chief Operating Officer at hospital systems such as Valleywise Health in Maricopa County, Arizona.
Her leadership experience is with major safety-net hospitals similar to Denver Health, in which the mission is to provide
care for all
. Gaw spoke about her passion for her new role in an interview with the
Denver Business Journal (subscription may be required to access)
.
"I think that safety nets, and certainly here at Denver Health for 160 years, have always focused on what I call 'the whole person,'" Gaw told the Denver Business Journal. "It's not just about their medical needs; it's about all of their needs."
She comes to Denver from Phoenix, where she was active in a variety of outdoor activities, which she hopes to continue here.
Gaw's top goals are to better the health of Denver's population while improving and maintaining high levels of patient/provider experience in a cost-effective way. She is excited about putting those goals into action with the opening of Denver Health's new
Outpatient Medical Center
later this year.