School-based Health Centers Open for Denver Public Schools Students During COVID-19 Pandemic
August 10, 2020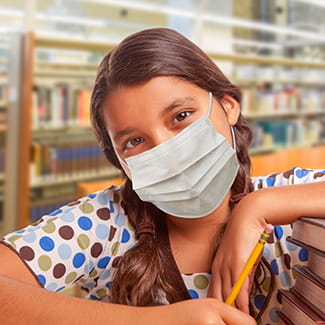 Denver Health's School-based Health Centers are here to continue to provide medical and behavioral health care services for all Denver Public Schools students who need it both in-person and over the phone. This week, a select number of our clinics will re-open for students to access in-person services, even as the district delays in-person learning due to the novel coronavirus (COVID-19).
Select Clinics Re-opening For In-Person Health Care Visits
There are 18 Denver Health School-based Health Centers located around the city. Parents must sign an e-consent form online before their students can use any of our services; if the student is 18 years old or older, the student can sign the e-consent themselves.
The following nine School-based Health Centers will re-open for in-person visits starting Thursday, August 13th:
The following Dental clinics remain open to students:
The following clinics are tentatively scheduled to re-open in the coming weeks:
Safety First for Denver Public Schools Students Through In-Person or Telehealth Visits
For in-person appointments, such as well child checks and immunizations, we are taking every precaution to keep our clinics clean and safe. We follow the same protocols as all other Denver Health locations. Providers are also available for a telehealth appointment, which is a visit by telephone. Our goal is to help keep you and your family safe and help stop the spread of COVID-19.
How to Schedule an Appointment at a School-based Health Center
When you call us to schedule an appointment, we will let you know if it can be done over the phone. During your phone appointment, if your provider feels they need to see you in person, they will let you know.
If you have questions or your student needs non-urgent medical care or behavioral health therapy services, please call 303-602-8958 (same-day appointments are available)
You can also email us at SBHC@dhha.org
For more information on Denver Health's response to the pandemic, visit DenverHealth.org/coronavirus.