Update: Coming in 2023: Bariatric Surgery for Teens
August 18, 2022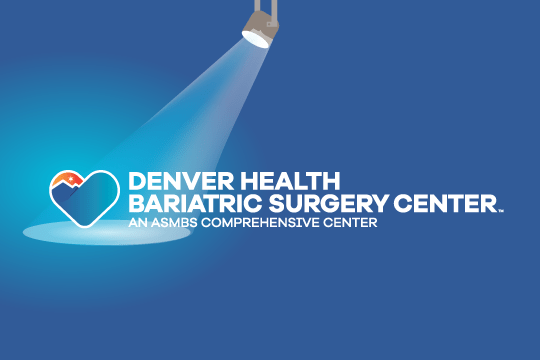 Update: Plans to expand care at the Denver Health Bariatric Surgery Center to patients ages 16-20 are still in the works with an anticipated opening of the adolescent bariatric surgery center in November 2022 and our first surgeries for adolescent patients sometime in 2023. Our Bariatric Surgery Center is currently undergoing reaccreditation through the Metabolic and Bariatric Surgery Accreditation and Quality Improvement Program (MBSAQIP) for our adult patients with approval expected soon. In October, we will submit our application to add our adolescent bariatric program as an MBSAQIP Accredited Program with a goal of completing a small number of adolescent bariatric surgeries in 2023.

Original Article (4/28/2022):
Denver Health Bariatric Surgery Center to Expand Care to Patients Ages 16-20
The Denver Health Bariatric Surgery Center will expand care to teenagers 16 and older. The comprehensive program helps patients with moderate to severe obesity lose weight and reduce the medical problems that come with it. An initial appointment with our bariatric specialists is now available within one month of scheduling. The first step in being seen at the center is getting a referral. You can request one from your primary care provider. Then, watch the Bariatric Surgery Online Informational Seminar for an overview on the program.
To qualify for the procedure, patients must meet criteria in one of the two categories below:
Body mass index (BMI) of 40 or higher for more than two years (Medicaid and DH Medicaid patients only)
Body mass index (BMI) of 35-40 with at least one qualifying co-morbid disease, such as diabetes, high blood pressure, heart burn or obstructive sleep apnea.
Certified by the American Society for Metabolic and Bariatric Surgery (ASMBS)

Located on the fifth floor of the Outpatient Medical Center

A comprehensive program involving nutrition, psychology, medical care and surgical intervention for patients with class 2 and 3 obesity

Class 2: Body mass index (BMI) of 35-40

Class 3: Body mass index (BMI) of 40 or higher

Start by requesting a referral from your primary care provider and watching the Bariatric Surgery Seminar

The Denver Health Bariatric Surgery Center team is made up of nurses, nutritionists, psychologists, surgeons, physicians and advanced practice providers. "We provide high-quality care with very low rates of complication," said Dr. Alex Morton, bariatric surgeon and associate program director. "Bariatric surgery is especially beneficial in patients with obesity-related medical problems who are struggling to lose weight with traditional methods." For most patients, surgery improves or even cures obesity-related diseases, raises self-confidence and boosts energy – greatly increasing an individual's quality of life.

Once you're referred to the center, you'll meet with a bariatric surgeon for a one-on-one evaluation. After confirming that you qualify for the procedure, you'll enter the 4-6 month program involving comprehensive nutritional education, a visit with our psychologist, educational seminars and support group sessions with other patients in the program. You'll learn the risks and benefits of surgery, expectations on exercise and nutrition, what to expect after surgery, and more. Our experts will help you make important lifestyle changes including healthy eating habits and a physical fitness routine.

A unique aspect of the Denver Health Bariatric Surgery Center is our ability to treat patients who are uninsured but enrolled in the Denver Financial Assistance Program (DFAP) or Colorado Indigent Care Program (CICP). We also treat patients with Medicaid or Medicare, and private insurance.