Denver Health Receives Accreditation To Offer Weight Loss Surgery to Teenagers
November 03, 2022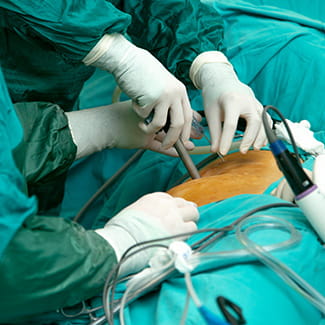 Only Hospital in Denver with Prestigious Accreditation for Adolescent AND Adult Bariatric Surgery
Denver Health's Bariatric Surgery Center is pleased to now offer weight loss surgery options to adolescents in addition to the already existing program for adults. The American College of Surgeons approved the Bariatric Surgery Center's accreditation last month, making Denver Health the only Metabolic and Bariatric Surgery Accreditation and Quality Improvement Program (MBSAQIP)-certified hospital in Denver for both adolescents and adults. Our multidisciplinary adolescent team will now begin evaluating referrals for bariatric surgery in patients aged 15 – 20 years, with surgery offered once patients turn 16. Denver Health will continue to care for adult bariatric surgery patients aged 21 – 65.

The certification means Denver Health's Bariatric Surgery Center meets rigorous requirements of voluntary peer evaluation in accordance with nationally recognized standards in metabolic and bariatric surgery. "It allows us to extend these same rigorous standards and practices to both adolescent and adult patients all under the auspices of a single, unified program at Denver Health," said Denver Health Bariatric Surgery Center director Alexander Morton, MD.

"Obesity is the most common chronic disease in childhood with few successful treatment options," Dr. Morton said. "It is commonly associated with other health problems including diabetes, high blood pressure, liver problems, decreased quality of life, mental health issues and decreased overall life expectancy. Adolescent bariatric surgery has been shown to be as safe and as effective as bariatric surgery in adults and has been recognized by the American Academy of Pediatrics as the most effective treatment for severe childhood obesity when used in combination with lifestyle modification."

Treatment for adolescents at Denver Health would begin with visits to a pediatrician to review all treatment options, ranging from lifestyle changes to medications and surgery if needed.

"As the incidence of severe obesity and obesity-related diseases increases in the pediatric and adolescent population nationally, it is more important than ever for our patients to have access to the most beneficial and most effective treatments and procedures," Dr. Morton added. "By expanding our program to teenagers, we can now provide comprehensive, multi-disciplinary assessment and treatment of adolescents to determine if bariatric surgery is the best option for each individual patient."
Patients and providers can get more information (including referral information) by visiting Denver Health's Bariatric Surgery Center web page.