Employees who were born at Denver Health share their journeys
June 22, 2023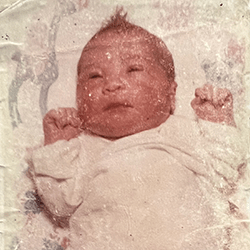 Denver Health is proud to deliver one-third of all babies born in Denver, some of whom have grown up and now work for our health care system. As part of our Days of Celebration, we are recognizing all employees and giving a special shoutout to those who have been a part of Denver Health since the beginning. We asked employees who were born here to share their journeys (and photos) and say why they are proud to recommend Denver Health. Any employees who would like to add their stories are encouraged to email DenverHealth411@dhha.org with "Born at Denver Health" in the subject line.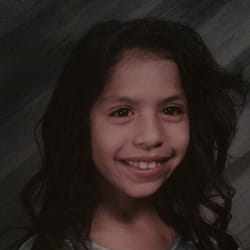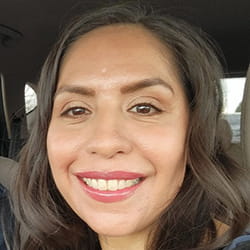 Crystal Boyles, born March 20, 1985, started at Denver Health in 2009 doing clerical support for social work. Boyles became a team lead and then a data integrity specialist for medical records. Boyles has been a facility coder for the past 10 years.
"I have always had wonderful care here, particularly when it has come to the GI (gastroenterology) department."
"I love the Mission of Denver Health to help any patient regardless of their circumstance or background. It makes me very fulfilled to be part of such a wonderful organization."
"I have met some of my very best friends while working here at Denver Health."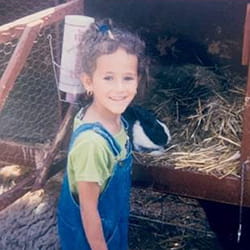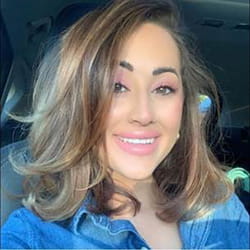 Ashlee Gallegos, born Aug. 14, 1993, started at Denver Health in December 2020 as a pre-operative/post-anesthesia care unit clerk and is now a gynecology, labor and delivery and LGBTQ+ perioperative surgery scheduler.
"When I was 3, I was rushed to Denver General's ED for choking on a bone that was in a Pot Pie! They saved the day! I survived."
"I am proud to recommend Denver Health because we are very inclusive and accept all! DH makes it a safe environment to be yourself. Working with my team has opened my eyes to the simple pleasures in life. If I can help schedule your surgery and help move you one step closer to your comfortable and healthy life, well then the little things do matter and I am here for it."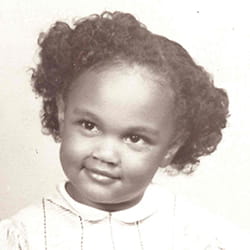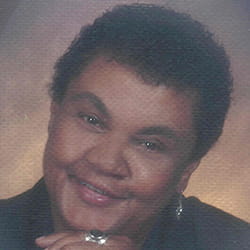 Carol E.M. Lewis, born April 25, 1945, began as a clinical social worker at Denver Health in 1972 and retired in 2005. She continues to serve on the Community Health Services board for the past 18 years.
"I left Denver when my mom remarried and I was about a year old. I grew up in Wichita, Kansas. Always hearing from my mom, Wilhelmina, how good "The Denver General" was to her. She came from Mexico when she was 12 after her parents had died. Her father was from Denver and had family that cared for her. Wilhelmina graduated from Manual High School. In 1970, I graduated from St. Louis University with a master's in social work. One of the first places I applied was the Neighbor Health Program, now known as Community Health Services at Denver Health. I was hired at Hyde Park Health Station in 1972 and retired in 2005 after 33 years. I have worked at most of the clinics and ended my career as a social work team leader on the main campus. I loved everything about Denver General, the clinics and now Denver Health."
"I joined the Community Health Board once I retired and was chairperson up until February of this year. I became vice chair so I could be of help and mentor the current chair."
"I have truly been blessed to have been able to be involved with Denver Health for over 50 years."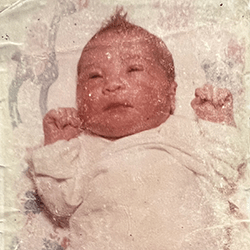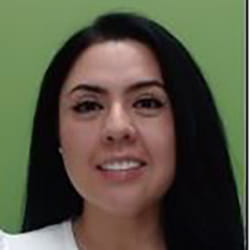 Angelina Lozoya, born in April 1982, started working in administration support for Denver CARES in April 2019 and is now the clinic administrative supervisor for CARES.
"Denver Health was the anchor of resources to many underserved families in the Denver area, including mine. I am proud to be a part of the work that we do as an organization and am grateful to now have the opportunity to give back to my community, providing the same resources that were afforded to me as a child."
"This is the very first picture of me at Denver Health!"
"My daughter had surgery with Dr. Tammy Wang in 2022. She and her team went above and beyond providing wonderful AIDET (acknowledge, introduce, duration, explanation and thank you), ensured all of our questions were answered, explained the entire process from pre to post op and everything in between thoroughly, and she was always kind and engaging. She even returned my call while she was on PTO!"
"I am proud to recommend Denver Health because of the work that we do serving an underserved and vulnerable population. I think we do an amazing job of providing vital resources and care to our community, as well as connecting folks to other community resources. I am also so appreciative for our diverse and inclusive workforce! I think it's reassuring for patients and clients to see a familiar face and/or to know that they can communicate with someone in their native tongue."
"I'm so grateful for all my time at Denver CARES. I have never worked with an organization that provided so much support, encouraged continued growth and a culture of care and compassion the way that CARES does. Shout out to our entire team! Everyone at CARES is there because our clients and our work are close to our hearts. CARES counselors, nurses, BHTs, admissions, EVS, TRT support staff, WM support staff, administration, engineering, security, doctors and fellows – you consistently go above and beyond, and your dedication to CARES is inspiring!"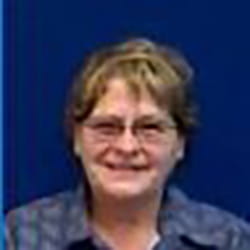 Diana Olson, born March 30, 1948, started at Denver Health as a licensed practical nurse (LPN) in the pediatric ward in the 1970s.
After worked for two years, I moved to Wichita, Kansas, for nursing school, graduating in 1978. I continued my nursing education with a six-month critical internship. I then worked at St. Francis Hospital in the surgical intensive care unit (SICU) for 12 years before moving back to Denver in 1989. I started at Presbyterian/St. Luke's Medical Center on the cardiac operating room (OR) transplant team. I started back at Denver Health in 2003 in the OR until 2009. I went to Children's Hospital Colorado until 2017, when I came back to Denver Health to work in the OR. I am currently in Pavilion L in the operating room as a circulating nurse."
"It has been such a great pleasure working at Denver Health. I have grown as an RN, met incredible staff and truly enjoyed taking care of the clients."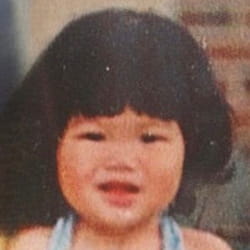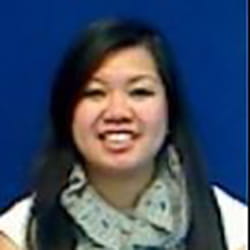 Lynda Nguyen, born in 1983, has worked as a clinical pharmacist at Central Clinical Support (CCS), unofficially the "Refill Clinic," for nearly eight years.
Even though I have the option to get care elsewhere, I CHOOSE Denver Health because I have always received exceptional care from our experienced providers and residents who are eager to learn."
"Legend has it, my co-worker who has worked at Denver Health for over 50 years was working in the pediatric unit when I was born. He whispered in my ear to come work at Denver Health one day. That day happened in 2015!"