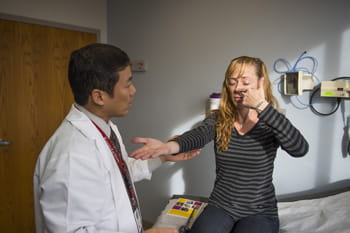 Epilepsy affects nearly three million Americans, approximately 30 percent of whom continue to suffer in spite of the anti-epileptic medications currently available.
The Comprehensive Epilepsy Program at Denver Health offers a variety of advanced epilepsy care services, including evaluation and diagnosis, medical and surgical interventions, and support for adult and pediatric patients suffering from epilepsy and seizures.
We invite you to learn more about our services and our multidisciplinary team of specialists as well as epilepsy resources and information for talking with your doctor about epilepsy.
For more information about services available to patients with epilepsy and seizures, please call Jennifer Murai at 303-602-4EMU.
All referrals for Denver Health's Epilepsy Monitoring Unit should be faxed to 303-602-5055.