Denver Health Ambulatory Care Services and Primary Care Clinics Earn National Recognition for Patient-Centered Care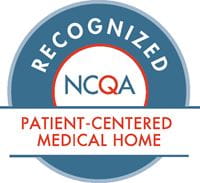 NCQA Patient-Centered Medical Home™ standards emphasize enhanced care through patient-clinician partnership
The National Committee for Quality Assurance (NCQA) announced Denver Health Ambulatory Care Services (ACS), at its Wellington Webb Family Health Center (Internal Medicine, Pediatrics and Level-One Care), Bernard Gipson Eastside Family Health Center (Internal Medicine and Pediatrics), La Casa / Quigg Newton Family Health Center, Lowry Family Health Center, Montbello Family Health Center, Park Hill Family Health Center, Sam Sandos Westside Family Health Center (Internal Medicine and Pediatrics), Westwood Family Health Center, and Federico Peña Family Health Center locations, has been awarded recognition by the National Committee for Quality Assurance Patient-Centered Medical Home Program at Level 3.
Patient-centered medical homes (PCMH) are transforming primary care practices into what patients want: a focus on patients themselves and their health care needs. Medical homes are the foundation for a health care system that gives more value by achieving the "Triple Aim" of better quality, experience and cost. To earn NCQA Recognition, practices must meet rigorous standards for addressing patients' needs. NCQA PCMH is built on evidence-based, nationally recognized clinical standards of care.
"NCQA Patient-Centered Medical Home Recognition raises the bar in defining high-quality care by emphasizing access, health information technology and coordinated care focused on patients," said NCQA President Margaret E. O'Kane. "Recognition shows that Denver Health ACS has the tools, systems and resources to provide its patients with the right care, at the right time."
About NCQA
NCQA is a private, non-profit organization dedicated to improving health care quality. NCQA accredits and certifies a wide range of health care organizations. It also recognizes clinicians and practices in key areas of performance. NCQA's Healthcare Effectiveness Data and Information Set (HEDIS®) is the most widely used performance measurement tool in health care. NCQA's Web site (ncqa.org) contains information to help consumers, employers and others make more informed health care choices.