Hit By An 18 Wheeler and Survived
October 25, 2018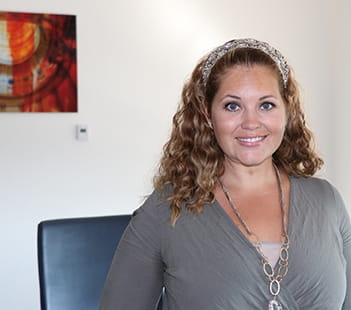 By: Rachael Popejoy
The last thing I remember from July 6, 2006, was driving on I-70 and waiting for an 18-wheeler truck to pass me.

It was around lunchtime, a beautiful Friday afternoon, and I was working as a nanny. Myself and the two boys I was watching were heading back from a fun trip to the Denver Zoo. Soon after I merged onto the highway, that's when everything went black.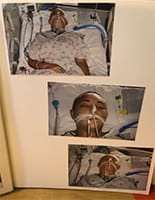 I don't remember the details, but I've been told that our car got hit by the truck, and the truck's massive wheels ran over the car and me inside it. There was blood everywhere; I was bleeding from the head. People at the scene of the crash thought I was dead. Unbelievably, the kids were not hurt.
The first responders on scene –Denver Firefighters from station number nine and
Denver Health Paramedics
–rushed me to Denver Health. The expectation was that I was going to be "dead upon arrival" and to get ready to harvest my organs for donation. I credit those firefighters and paramedics, the
emergency room
doctors at Denver Health, trauma surgeon Dr. Clay Burlew and brain surgeon Dr. Kathryn Beauchamp – who operated on me for more than eight hours while she was eight months pregnant – for keeping me alive.
My skull was crushed in on one side, and the doctors had to remove my skull plate to relieve swelling in the brain. They operated on both sides of my head. I slipped into a coma. At this point, there was a less than 50 percent chance I would survive the weekend. It was so grim that family and friends came to the hospital to say goodbye to me.
But thanks to Denver Health, I survived all of it.
I would spend the next two-and-a-half weeks in the
Intensive Care Unit
, not waking up from that coma until July 22, on my 23rd birthday. I call that my "rebirth birthday." I am truly amazed that I am still here.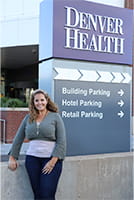 After five months of recovery, I relearned how to walk and talk and eventually gained back my memory. I owe it all to the great care I got at Denver Health. I call Dr. Beauchamp my guardian angel.
Note from Dr. Kathryn Beauchamp, who still remembers caring for Rachael all these years later: "Rachael was an amazing story of recovery. I always learn more from my patients and their families than they learn from me. Amazing."