Government and Community Relations
The Government and Community Relations Department advocates at the local, state and federal government levels on behalf of Denver Health. Their purpose is to help maintain and promote community-wide outreach programs. By identifying issues when they arrive, the department can respond quickly, accurately and appropriately. The overarching goal is to provide a consistent message about Denver Health through internal and external channels.
Elbra Wedgeworth
Chief Government and Community Relations Officer
Hon. Elbra Wedgeworth received a Bachelor of Arts Degree in Sociology/Anthropology from the University of Redlands in Redlands, California and began her public service career with the City of Denver in 1989. Elbra has the unique distinction of being the only person, male or female in recent memory who has served in all three branches of city government in Denver: City Council, City Auditor's Office and Mayor's Office. In December 1999, she was elected as the City Council Representative for District #8 then elected as Council President Pro-Tem (2002-2003) and Council President (2003-2005). Elbra served as the President/Chair of the Board for the Denver 2008 Convention Host Committee for the historic Democratic National Convention.
In 2008, she was elected as the President of the Denver Union Station Project Authority Board of Directors. In 2007, Elbra was hired as the Chief Government and Community Relations Officer for the Denver Health and Hospital Authority where she is responsible for hospital policy matters on the local, state and federal level and also for community outreach initiatives.
Katie Bakes, MD
Community Affairs Clinical Director
Attending Physician, Denver Health Emergency Department
Director, At-Risk Intervention and Mentoring
Community Affairs Clinical Director, Denver Health Medical Center
Associate Professor, Department of Emergency Medicine,
University of Colorado, School of Medicine
Katie Bakes, MD attended Harvard Medical School and completed her emergency medicine residency at Harbor UCLA, where she also served as chief resident and was the first Harbor fellow in Emergency Medicine Ultrasound. She has been working at Denver Health as an attending physician in the emergency department since 2001. From 2005-2007, Dr. Bakes completed a fellowship in Pediatric Emergency Medicine at The Children's Hospital of Colorado, returning to Denver Health to open its first dedicated pediatric emergency department, the Denver Emergency Center for Children (DECC). Dr. Bakes served as the medical director of the DECC for its first five years, stepping down in 2014 to pursue her interest in community outreach and violence prevention. Currently, Dr. Bakes is the director of At-Risk Intervention and Mentoring (AIM), Denver Health's hospital-based violence intervention program, co-chair of the Injury Prevention committee, and the Community Affairs Clinical Director for Denver Health. She is an Associate Professor in the department of Emergency Medicine at University of Colorado, School of Medicine. She is an editor of Emergency Medicine Secrets, 9 th Edition of Rosen's Emergency Medicine: Concepts and Clinical Practice, and New England Journal of Medicine, Journal Watch Emergency Medicine.
Olga Garcia
Manager of Community Relations/Diversity and Inclusion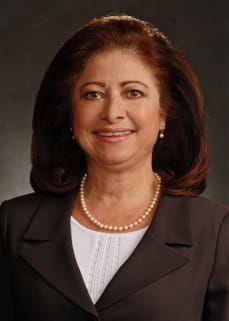 Olga Garcia has an outstanding history of serving people throughout the Denver Metro Area. She received a BA in Communications from the University of Colorado at Boulder, a master's degree in Applied Communications from Denver University and an NHLI Executive Certificate from John F. Kennedy School of Government at Harvard.
Olga is the Community Affairs Manager for the office of Government Relations at Denver Health. She is responsible for community outreach efforts and maintaining relationships with business, neighborhood, and community stakeholders, while promoting Denver Health programs and services.
Prior to joining Denver Health in March 2012, she was a business consultant for several local non-profit organizations. Her corporate background includes Human Resources Diversity and Inclusion, Corporate Social Responsibility and Corporate Communications at MillerCoors.
Throughout her career she received honors, including the Athena Award from the Colorado Women's Chamber of Commerce, the Businesswoman of the Year, and Corporate Advocate of the Year from the Hispanic Chamber of Commerce of Metro Denver.
Jacqueline Zheleznyak
Manger of Government Relations
Jackie came to Denver in 1999 from her home in Honolulu, Hawaii to pursue her undergraduate degree at the University of Denver in International Studies. She graduated with her Bachelor's degree in 2003. Finding a love of international affairs, she continued her educational career at DU completing her Masters in International Security in 2005 from the Korbel School of International Studies.
Jackie Zheleznyak comes to Denver Health from the State of Colorado where she was worked for the past 7 years. Most recently Jackie worked with the Department of Public Health and Environment from 2008-2012 within the Office of Emergency Preparedness and Response as the State Pandemic Preparedness Coordinator. In that role she worked with creating, editing and revising the State Pandemic Influenza plans and Strategic National Stockpile Distribution plans, and well as working with numerous Colorado Counties to provide guidance and technical assistance to ensure their needs were met. Before that she worked as the Homeland Security consultant at the Colorado Department of Education. In that role she worked with all 178 school districts on improving the Crisis and Emergency response plans.
Marisa Valeras, MSW
Program Manager, Medical Career Collaborative (MC2)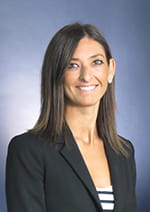 Marisa Valeras received her Bachelor's degree in Human Development and Family Studies from the University of Connecticut and her Master of Social Work degree from the University of Denver where she specialized in community social work. As part of her graduate school experience, she interned with the Medical Career Collaborative program at Children's Hospital Colorado and quickly found her passion for program development, working with youth and advocating for the upward mobility of under-represented students. She started her professional social work career at Children's Hospital Colorado in 2009 where she successfully launched a new school-to-work internship program for young adults with significant disabilities called Project SEARCH. In 2015, Marisa joined Denver Health as part of the first expansion of MC2, bringing with her a passion for working with youth, developing and implementing student programs and creating cultures that promote inclusion.
Alexandria Forte
Program Manager, FACES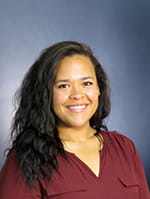 Alexandria Forte received her Bachelors of Psychology from Villanova University in Pennsylvania in 2011. After completing this degree she returned to Colorado and worked in Medical Education at Children's Hospital Colorado. During this time, she worked as the Community Advocacy Coordinator and alongside physicians developed curriculum to help residents increase their advocacy efforts.
Alexandria's true passion is working with people and especially youth. Through her early academic and professional career, she was acutely aware of the lack of minority leaders in these areas. This inspired her to leave work at Children's Hospital Colorado to pursue a master's degree of social work in 2014 at the University of Denver. Alexandria's fervor for advocacy was apparent in her work within the graduate school of social work, as she championed with other students for the rights of the often silenced minority student body. Some efforts included protests, rallies, allyship workshops, school-wide curriculum changes, and dialogues around power, privilege and oppression. Her work was recognized by the faculty and administration; she received the highest award from the dean for her meritorious service to the school and the profession of social work.
Alexandria's work with minority youth has now brought her to Denver Health. As the acting social worker for the At-Risk Intervention and Mentoring (AIM) program, she hopes that being a minority from the community will help to change the face of social work for these youth and other professionals alike. In the fall of 2017, Alexandria will become the program manager of the Denver Health Denver Public Schools MedConnect program, which will partner exclusively with Manual High School. This program is a medical career pathway and will give students exposure to myriad medical careers, education about trauma informed care, and leadership training.
Michelle McDaniel
Program Manager, AIM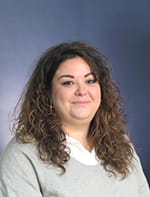 In 2012, Michelle joined Denver Health's hospital-based violence intervention program, At-Risk Intervention and Mentoring (AIM), and has recently accepted the position as the program's manager. Before her time as an outreach worker, Michelle worked for a large investment company, specializing in mutual funds and retirement services. In 2007, she decided to pursue her passion of working with at-risk and gang-involved youth in the community. She began working as an outreach worker with Gang Rescue and Support Project (GRASP) while earning her Associates Degree in Human Services. Her life experiences have given her insight into the struggles most at-risk youth face and the ability to connect with, educate, empower and encourage youth to make better choices.
With a special interest in the female population, Michelle has provided training to professionals of both the community and law enforcement on how to work with girls in gangs, and in 2013 began a support group at the Department of Corrections Women's Facility in Denver. She advocates for awareness, education and resources for those not only impacted by violence, but also exploitation and human trafficking. She remains committed to supporting the journeys of the youth and young adults she works with, and is dedicated to provide a cultural approach to transformational healing and trauma-informed care.
As the Rocky Mountain region's only member of the National Network of Hospital-Based Violence Intervention Programs (NNHVIP), Denver Health's hospital-based violence intervention program (HVIP), At-risk Intervention and Mentoring (AIM), is a champion in the fight against Denver's youth violence.
Since 2012, over 500 youth and their families have received services from the AIM team who have also provided over 50 trainings to hospital staff, and provided over 50 crisis interventions within the hospital. By integrating our services into the standard procedures of care and utilizing AIM's comprehensive network of partner organizations, AIM goes above and beyond meeting the patient's needs and is improving the definition trauma-informed care.