Government and Community Relations
The Government and Community Relations Department advocates at the local, state and federal government levels on behalf of Denver Health. Their purpose is to help maintain and promote community-wide outreach programs. By identifying issues when they arrive, the department can respond quickly, accurately and appropriately. The overarching goal is to provide a consistent message about Denver Health through internal and external channels.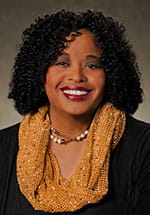 Elbra Wedgeworth
Chief Government and Community Relations Officer
The Honorable Elbra M. Wedgeworth serves as the Chief Government Relations Officer since 2007. Prior to working at Denver Health her professional experience in the private/public sector spanned over 19 years. Wedgeworth is the only person in recent memory who has served in all three branches of Denver City Government, City Council, Auditor's Office, and Mayor's Office. In 1999, she was elected as the District 8 City Councilwoman and in July 2003, her City Council Colleagues unanimously elected her the Council President 2003-2005.
Being a vibrant and enthusiastic leader, she is the recipient of many honors and awards for her public service. In September 2008, she was elected unanimously as the President of the Denver Union Station Project Authority Board of Directors and served nine terms as the Board President from 2008-2017. The $500 million dollar Denver Union Station Project opened May 2014 on time and under budget.
She served as the past Chairwoman for the Downtown Denver Partnership Inc. (2013-2014) Wedgeworth was the first person of color male or female, to serve as Chairperson in their 60 year history and was named the Downtown Denver Partnership Honorary Partner. Wedgeworth serves on the Board of Trustees for the University of Redlands in Redlands, California, her college alma mater and was appointed to the Board of Trustee for FirstBank, Colorado.
In August 2014 the Elbra M. Wedgeworth Municipal Building was dedicated in her honor in the historic Five Points neighborhood for her service to the City of Denver and State of Colorado.
Elbra Wedgeworth has a Bachelor of Arts Degree from the University of Redlands, Redlands California in Sociology/Anthropology.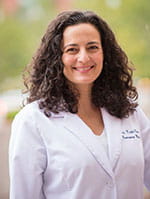 Katie Bakes, MD
Clinical Director of Community Affairs
Attending Physician, Denver Health Emergency Department
Director, At-Risk Intervention and Mentoring (AIM)
Director, FACES for the Future
Professor, Department of Emergency Medicine,
University of Colorado, School of Medicine
Dr. Katie Bakes attended Harvard Medical School and completed her Emergency Medicine residency at Harbor UCLA, where she also served as chief resident and was the first Harbor fellow in Emergency Medicine Ultrasound. She has been working at Denver Health as an attending physician in the emergency department since 2001. From 2005-2007, Dr. Bakes completed a fellowship in Pediatric Emergency Medicine at Children's Hospital of Colorado, returning to Denver Health to open its first dedicated pediatric emergency department. Currently, as the Clinical Director of Community Affairs for Denver Health, Dr. Bakes directs At-Risk Intervention and Mentoring (AIM), Denver Health's hospital-based violence intervention program, as well FACES for the Future, a high school medical career pipeline program. She is editor of Emergency Medicine Secrets, the 9th Edition of Rosen's Emergency Medicine: Concepts and Clinical Practice, and New England Journal of Medicine, Journal Watch Emergency Medicine.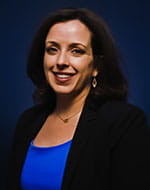 Jacqueline Zheleznyak
Director of Government Relations
Jackie came to Denver in 1999 from her home in Honolulu, Hawaii to pursue her undergraduate degree at the University of Denver in International Studies. She graduated with her Bachelor's degree in 2003. Finding a love of international affairs, she continued her educational career at DU completing her Masters in International Security in 2005 from the Korbel School of International Studies.
Jackie Zheleznyak comes to Denver Health from the State of Colorado where she was worked for the past 7 years. Most recently Jackie worked with the Department of Public Health and Environment from 2008-2012 within the Office of Emergency Preparedness and Response as the State Pandemic Preparedness Coordinator. In that role she worked with creating, editing and revising the State Pandemic Influenza plans and Strategic National Stockpile Distribution plans, and well as working with numerous Colorado Counties to provide guidance and technical assistance to ensure their needs were met. Before that she worked as the Homeland Security consultant at the Colorado Department of Education. In that role she worked with all 178 school districts on improving the Crisis and Emergency response plans.
Olga Garcia
Community Affairs Coordinator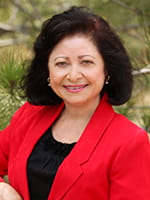 Olga Garcia has an outstanding history of serving people throughout the Denver Metro Area. She has a BA in Communications from the University of Colorado at Boulder, a master's degree in Applied Communications from Denver University and an NHLI Executive Certificate from John F. Kennedy School of Government at Harvard.
Olga is the Community Affairs Manager for the office of Government and Community Relations at Denver Health. She is responsible for community outreach efforts and relationships with businesses, Denver city agencies/neighborhoods, and community stakeholders, while promoting Denver Health programs and services.
She serves as a Commissioner at Large, Denver Human Rights & Community Partnerships and represents Denver Health on the Board of Directors of Golden Triangle Creative District. Honors include the Athena Award from the Colorado Women's Chamber of Commerce, 2017 Denver Latino Library recipient of Lena Archuleta Community Service Award, Businesswoman of the Year and Corporate Advocate of the Year from the Hispanic Chamber of Commerce of Metro Denver.
Prior to joining Denver Health in March 2012, she was a business consultant for several local non-profit organizations. Her corporate background includes Human Resources Diversity and Inclusion, Corporate Social Responsibility and Corporate Communications at MillerCoors.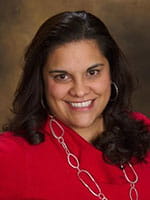 Stephanie Syner, MSW
Project Manager, Diversity and Inclusion
Stephanie Syner has worked in the government sector for over 15 years. Most recently serving as the Senior Outreach Director for Congresswoman Diana DeGette for 6 years. In this role, Stephanie worked with constituents, organizations, and community leaders from every sector to build more connected, informed, and stronger communities.
Outside of the public sector, her professional career has included consulting and campaigning in diverse communities that are most vulnerable to political or legislative change. Other areas of expertise include legislative relations, public policy, and policy analysis.
In 2017 she completed the Latino Leadership Institute Fellowship at the University of Denver. Stephanie earned her bachelor's degree in Criminal Justice from the University of South Florida and Master's degree in Social Work from the University of Denver. Stephanie proudly sits on the board of Playworks Denver Chapter.
Michelle McDaniel
Program Manager, AIM
Michelle McDaniel has been serving Denver's most disenfranchised and vulnerable communities since 2007. She began her work with at-risk youth and human services as a student at the Community College of Denver, earning an Associate of Applied Science in Human Services degree, and graduating Cum Laude with Honors. While in school, Michelle interned at the Gang Rescue and Support Project (GRASP), a place that once helped her as a troubled adolescent, and where she found her true calling. Over the last decade, Michelle has taken her passion to serve and further developed her expertise and skill set in youth and human services. Michelle began working for GRASP as a community outreach worker, and was then hired as an intervention specialist for patients presenting to Denver Health's Level I trauma center emergency department with violent injuries.
In 2016, due to her unique life experience and skill sets, Michelle was selected to manage Colorado's only hospital- based violence intervention program housed at Denver Health, At-Risk Intervention and Mentoring (AIM). As a witness and survivor of violence, Michelle understands the impact trauma has on Denver communities. She strives to stop the cycle of violence at the hospital bedside at Denver Health, drawing from her own experiences and using the teachable moment, when youth and young adults can recognize the concrete consequences of their risky life choices. Michelle also facilitates therapeutic and culturally sensitive healing circles for survivors of trauma as well as hospital personnel. Michelle is a member of Denver Health's Violence Prevention Committee and The National Network of Hospital Based Violence Intervention Programs, wherein she provides insights and support for providing trauma-informed care. As AIM's program manager, Michelle has successfully collaborated with the departments of Surgery, Pediatrics, Social Work and Adolescent Psychiatry to expand outreach services, incorporate transformative culturally-relevant healing methods, and promote the philosophy of Cultura Cura (a.k.a. Culture Heals).
Despite facing many obstacles in her youth, Michelle has been able to not only transform her own life, but use her past experiences to become the person "she needed when she was younger." In her current work with GRASP and AIM, Michelle provides mentorship and case management to Denver's most at-risk youth—youth that she can often be heard describing as "her kids". And as a Latina woman working in a male-dominated profession, Michelle constantly reminds others of the needs of young women and the unique issues they face. By supporting the development of and facilitating the Girls in Gangs Training, Michelle was successful in educating hundreds of service providers, community organizations and law enforcement professionals, serving as a catalyst for her work with Colorado's Department of Corrections-Denver Women's Correctional Facility, Gilliam Youth Detention Center, and Blue Bench. Michelle leads with her heart and works tirelessly to end violence and heal those who suffer, so that like her, they can help heal others. Overall, Michelle exemplifies the belief that Healed People, Heal People.
2017
Community Engagement
In the fall of 2017, Denver voters overwhelmingly approved our request for funding of $75 million for the Outpatient Medical Center (OMC) as part of the City's General Obligation Bond. Community Relations organized Denver Health senior staff and key employee stakeholders to canvas Denver throughout the year to reinforce our mission and vision of caring for vulnerable patient populations. The three registered neighborhood associations closest to the main campus endorsed the OMC with board approved resolutions from Historic Baker, La Alma Lincoln Park and Golden Triangle Creative District. More than 2,000 unique audience members and voters engaged us in discussions of how we can improve healthcare for all. In first quarter 2018, Denver Health construction began executing the construction plan at the former administration building of 660 Bannock Street.
As Denver Public Schools' first medical partner of CareerConnect – Medical Pathways we completed three years of customized program modules for 9th grade students that participated during the school year in monthly hands-on learning of medical applications in radiology-ultrasound, microbiology lab, sheep pluck and eyeball dissections, and paramedic ambulance and CPR/intubation training exercises. Nearly 350 students attended half-day immersive learning sessions on the Denver Health campus led by our employees. Subsequent program development of FACES for the Future and Paramedic Division's Explorers Post 1025.
Denver Health Community Relations and Denver CARES employees were active participants at monthly board meetings and committees that included keeping the Golden Triangle Creative District (GTCD) clean, safe and enjoyable by its residents, visitors and business community. When our employees demonstrate our commitment to the neighborhoods we live and work in, we strengthen our mission to serve all people. Employees participated throughout the year by attending and supporting National Night Out and other public events, organized block clean-ups, and clothing drives for Denver CARES patients. Denver Health is considered a valued stakeholder and contributor to the GTCD and other registered neighborhood organizations near our family and school based health centers.
Denver Health received the Metro Vision Award from the Denver Regional Council of Governments, recognizing Denver health's youth programs CareerConnect, MC2 and Explorers Post 1025 that expose youth to careers in medicine through hands-on and academic applications.
The Diversity and Inclusion Council was represented by 25 employees from across the enterprise that worked in small groups to improve inclusion training modules, draft a charter for diversity and inclusion and support a Lean A-3 rapid improvement event identified under our American Hospital Association #123 Pledge to Act to Eliminate Health Care Disparities.
20th Anniversary of Denver Health and Hospital Authority: Government and Community Relations teamed up with other departments to host an evening reception in early November in celebration of 20 years as an authority. Historical milestones, memorabilia, books and recognition awards were presented to a few individuals that contributed to DHHA's successes at the beginning.
AIM
AIM is Denver's only hospital-based violence intervention program (HVIP) that uses best practices from the National Network of Hospital-based Violence Intervention Programs (NNHVIP), trauma-informed care and a public health approach that utilizes data and research to interrupt the cycle of violence among Denver's at-risk youth and young adults.
Intervention and Trauma Support: Provided resources and support to over 200 youth and their during hospital stay and after discharge.
Case Management and Mentoring: Connected over 241 youth and family to services including medical, mental health and substance. Also provided educational support, job training, opportunities to Denver Health Diversity Pipeline Programs.
Promote Transformational Health & Healing: Conducted 57 trainings to promote "La Cultura Cura" a process of transformational health and healing to Denver Health and the community by providing Trauma informed Care Trainings and Healing Circles. These trainings are culturally rooted and touch the base of the youth that are impacted.
FACES for the Future
FACES for the Future is a high school pipeline program based on the successful program out of Oakland, California. It is designed to specifically serve underrepresented youth who may be challenged with academic achievement or have significant social stressors. FACES is a 2-year longitudinal program for high school students in their junior and senior years, for which students receive academic credit. A unique aspect of FACES is that it encompasses not only work-based experiential learning, but also provides educational enrichment.
2017-2018 FACES program had 12 students complete the year program at Manual High School and will continue to the second year of programming.
Internship Opportunities for 2017-2018:

Pediatric Emergency Department
Internal Medicine
Radiology
Ultrasound
Social Work
Surgery
Child Life Specialists
Hospital Administration
Paramedics
Engineering
Oral Maxillofacial Surgery
Obstetrics and Gynecology
Clinical Genetics
Dentistry
Webb Clinic Pediatrics
Medical Interpreters