Denver Health's eleven-member Board of Directors are appointed by the Mayor of Denver. Board members serve five-year terms and direct Denver Health's activities, which includes financial management; education and quality assurance; and, personnel and compensation.
Jim Chavez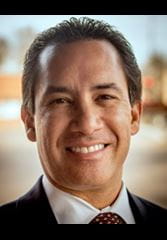 Jim Chavez is the executive director of the Latin American Educational Foundation (LAEF). LAEF is a Colorado-based non-profit, providing college assistance and guidance to Colorado's Latino students and their families, including direct scholarship support. Established in 1949, LAEF is Colorado's oldest Latino non-profit. Jim has dedicated much of his professional life working for education related causes. As a board member and staff member of the Colorado Student Obligation Bond Authority, Jim was instrumental in creating Colorado's first prepaid college tuition program, which became known as College Invest, and then worked across the country to develop and implement numerous state college savings programs or Section 529 plans. He began his career as a certified public accountant with the firm Ernst & Young.
Jim is dedicated to improving the quality of life of those who live in our communities, and has a particular focus on diversity, equity, inclusion and equality efforts within organizations as critical means to better outcomes for organizations and the broader community. Currently, Jim is a member of the Board of Commissioners for the Denver Housing Authority (past Chair), and a member of the Board of Directors for the Colorado Non-Profit Association. He is a Colorado Commissioner to the Western Interstate Commission for Higher Education. Jim is a former Trustee for the Clayton Early Learning Center, past board member for the Rocky Mountain Public Broadcasting Corporation, and a past member of the Board of Trustees for the University of Northern Colorado (Vice Chair).
Dr. Fernando Carreira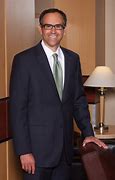 Dr. Fernando Carreira, MD is a Gastroenterology Specialist in Lone Tree, CO and has over 20 years of experience in the medical field. Dr. Carreira has more experience with Gallbladder/Bile Duct Diseases and Gastrointestinal Disorders than other specialists in his area. He graduated from University Of Illinois College Of Medicine Chicago medical school in 2000. Dr. Fernando Carreira was born and raised in Chicago, Illinois. For his undergraduate studies, he attended the University of Notre Dame. Dr. Carreira returned to Chicago to attend medical school at the University of Illinois, where he was awarded the Craig Research Fellowship. Upon completing medical school, Dr. Carreira moved to Colorado for his Internal Medicine residency at the University of Colorado. Dr. Carreira was appointed as the Chief Medical Resident at Denver Health Medical Center. Following this year long appointment, Dr. Carreira continued at the University of Colorado as a Gastroenterology fellow. Dr. Carreira's clinical experience during fellowship encompassed a broad spectrum of both gastroenterology and hepatology with special interest in inflammatory bowel disease. In addition, Dr. Carreira performed research, primarily focused on pharmacologic means of colon cancer prevention as well as colonoscopy quality assurance. Dr. Carreira was recently appointed to the Board of Directors of Denver Health and Hospital. Additionally, he serves as Chairman of the Department of Internal Medicine at Sky Ridge Medical Center and serves as an assistant clinical professor in the Department of Medicine at the University of Colorado, School of Medicine.
Thomas M. Kim

Mr. Kim is a Managing Director and founder of r2 advisors llc. During his tenure with r² advisors, Mr. Kim has worked with numerous clients who were addressing some form of operational or financial distress. He has served in senior leadership roles with clients undergoing turnarounds, bankruptcies, sales and liquidations.

Prior to founding r2 advisors llc, Mr. Kim was employed by a private investment company that invested in special assets transactions. Mr. Kim began his professional career as a bankruptcy lawyer, primarily with an international law firm, where he worked on complex restructuring and transactional matters.
Dr. Elias Provencio-Vasquez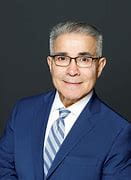 Dr. Provencio-Vasquez is a highly experienced nurse educator, eminent researcher and proven administrator. With over 40 years of health care experience, he contributes a tremendous amount of knowledge to the College of Nursing both as a dean and a professor. Provencio-Vasquez is internationally renowned for his pioneering work in neonatal and pediatric care and in women's health, with a focus on Women at Risk for substance use/abuse, high risk sexual behavior and intimate partner violence. During his career, he has served as a clinical nurse, a nurse researcher, a nurse educator, school administrator, and a pediatric and neonatal nurse practitioner. Provencio-Vasquez is also a Robert Wood Johnson Executive Nurse Fellow alumnus and a Robert H. Hoy III Distinguished Professor in Health Sciences.
Hollie Velasquez-Horvath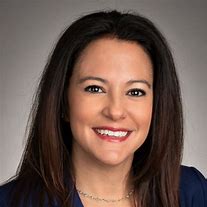 After graduating from Regis University, Hollie Velasquez Horvath emerged into the political fundraising arena. She worked as a Political Manager and Fundraiser for over ten years at the city, state, and federal level in Colorado. Her past client list includes Governor John Hickenlooper, State Treasurer Cary Kennedy, State Senate President Brandon Shaffer, U.S. Senator Mark Udall, Congressman John Salazar, Governor Bill Richardson, the Democratic Governors Association and Secretary of Interior Ken Salazar.
In 2010, Hollie served as Deputy Campaign Manager on for the successful campaign to elect John Hickenlooper and then led his Inauguration Celebration. Hollie also worked with several community leaders on campaigns for state and city referenda such as Preschool Matters, ProComp, and campaigns for education reform in Denver. Along with working for Democrats in Colorado, she has worked as a consultant to help start up finance operations for Denver area nonprofits like the Colorado Children's Campaign and Assistive Technology Partners. In 2011, Hollie changed career paths, joining the External Affairs department of Xcel Energy as the Manager of Political Engagement. In this role she managed external engagement teams in Colorado and Minnesota.
Hollie was promoted to Senior Manager of Political and Civic Engagement in 2013. In this role she was responsible for a companywide external engagement brand, Positive Effect. She also managed the Xcel's political giving. Hollie was recently promoted to Xcel's Director of Community Affairs. She now leads a team responsible for managing city political relationships, economic development activities, and social investments for Colorado (i.e., corporate sponsorships, the company's foundation, and employee community engagement). When she is not with family and friends, Hollie volunteers for nonprofits. She Chairs the Hispanic Chamber of Commerce and Blue School Partners boards, and serves on boards for the Children's Museum of Denver and was appointed by Governor Hickenlooper to serve on Great Outdoors Colorado.
Anne Warhover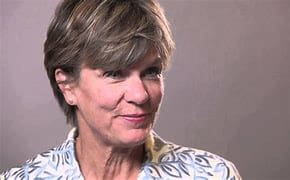 During her 38 year working career in Denver, Colorado, Anne Warhover has gained skills in leadership, finance, marketing, strategic planning, management, real estate development, board governance, health policy, health finance and health care. She has held positions of increasing responsibility culminating in her role as President and CEO of the Colorado Health Foundation, the largest foundation in Colorado. During her 11 year tenure as CEO, Anne led the Foundation through a growth of assets from $700,000 to $2.3 billion. She conducted the first long term strategic plan directing the foundation's $100 million in annual grantmaking and public policy advocacy toward healthy living, integrating mental and physical healthcare, and increasing the number of insured Coloradans.

Anne also was responsible for serving as the Foundation's fiduciary in its 40% ownership of the HealthONE hospital system. In this capacity, Anne participated in HealthONE's annual strategic and budget planning, approval of capital expenditures, and a variety of issues related to the management of the largest healthy system in the metro area. In addition, Anne attended all Board, Finance, Ethics, and Quality committee meetings, ensuring that the community was being served and that the hospital system was being managed in a financially sound manner while emphasizing quality and safety at all times. Anne gained vast experience in complex business and board management through this non-profit /for profit partnership.
In 2011, Anne led the Foundation's divestiture of its ownership stake in HealthONE, generating $1.45 billion for the community. The support of the board, the community, the Attorney General, and community advocates was garnered in order to successfully close this transaction.

Prior to joining the Colorado Health Foundation, Anne served as President and CEO of the Downtown Denver Partnership, a business membership and civic organization. In this capacity, Anne collaborated with City of Denver elected officials and cabinet members to ensure common goals were achieved. She represented the Downtown business community and property owners in leading Downtown's growth in housing and employment.

Anne began her career as a banker, spending 12 years in a variety of management positions in commercial banking at First National Bank of Denver (now Wells Fargo.)
Anne has served on many national, community and non profit boards.
Kevin Quinn

Kevin G. Quinn is currently President and CEO of Citywide Banks, a position he has held since 2009. In this position Quinn directs the banking operations of Citywide Banks. Citywide Banks, based in Denver, Colorado, is a locally owned banking organization that was founded in 1963. Citywide Banks is a business bank which serves the Denver Metro area including Boulder with 12 branch locations and over $1.4B in assets.

Previously, Quinn was President and Chief Operating Officer of Arizona Business Bank, (CoBiz Financial) a position he held from 2001 to 2009. Arizona Business Bank served the business banking community in the Phoenix Metro area and grew to approximately $1 billion in assets with eight banking locations. Quinn was responsible for the initial transition by CoBiz Financial into the Arizona market. Prior to this he was president and responsible for opening the Colorado Business Bank- DTC (CoBiz Financial) commercial banking facility in Denver, Colorado. The bank was opened in September of 1998 and staffed with seasoned Denver bankers.

From 1988 to 1998 he was with United Bank of Denver/Norwest Banks-Denver (Wells Fargo) as a Senior Vice President and part of the senior management team of the Denver Community Bank.

A Denver native, Quinn is a 1983 graduate of the University of Northern Colorado (Greeley) with a degree in business administration/general business. He also received a graduate degree in banking from Stonier Graduate School of Banking, University of Delaware (Newark) in 1992.
Patti A. Klinge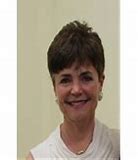 Patti Klinge has over 30 years of experience in human resources management. She most recently retired from the position of Executive Vice President, Human Resources at AT&T Broadband, a communications company with $10B in revenues and 50,000 employees. In this role she was the senior officer leading all aspects of the Human Resources function. Prior to the merger of AT&T and MediaOne Group, she was Senior Vice President and Chief Human Resources Officer of MediaOne Group, a $7B global broadband communications company. Previously, she held senior human resources positions at New Vector Group, Inc., Chase Manhattan Bank and R.R. Donnelley.

Patti is actively engaged in the Denver community. She is currently serving on the Denver Health Authority Board and the Advisory Board of the Center for Women's Health Research at CU Anschutz. Previously she served as Chair of the Board of Trustees of the Women's Foundation of Colorado and co-chair of the Board of Directors for the Career Services Authority of the City and County of Denver. During her tenure on the Board of Florence Crittenton Services she served as Board Chair and Interim CEO. She is a past member of the Board of the GLBT Community Center of Colorado where she also served as Board Chair. In addition, Patti ran a part-time psychotherapy practice for several years, providing services to low income clients.

Klinge holds a Master's degree in Labor and Industrial Relations from Michigan State University, a Master's degree in Counseling Psychology from the University of Colorado at Denver, and a BA in Sociology from Nazareth College. Additionally, she is a licensed psychotherapist.

Klinge lives in Denver with her partner, Connie McArthur. She enjoys adventure travel with fun friends, along with biking, cross country skiing, hiking, and golf.
Pia Dean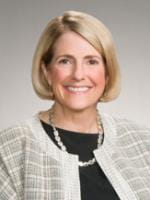 Health care law, in all its many aspects, is Ms. Dean's passion. Her desire to better serve her clients and understand healthcare laws and regulations in depth led her in 2010 to return to school to begin obtaining her masters of law (LL.M.) in health law. Her education, coupled with her years representing clients in health law related matters, provide her clients with sophisticated counsel on a wide range of issues, including healthcare transactions, regulatory matters, practice formation, government investigations, medical ethics, and physician integration. Pia has practiced law for over 30 years, specializing in litigation and health law. She graduated with honors from University of Denver College of Law in 1988, when she joined Holland & Hart LLP (partner, 1988-2016). In 2015 she earned her L.LM. in Health Law from University of Loyola Chicago School of Law.

She is immersed in efforts at both the federal and state levels to reform healthcare and address its rising costs. She has extensive knowledge of the Patient Protection and Affordable Care Act, health benefit exchanges, accountable care organizations, and Medicare/Medicaid reforms. Pia founded Medical Legal Partnership in 2015 and has served as its volunteer Executive Director since its inception. She has served on the board of Directors for Colorado AIDS Project (Leadership Award recipient 2000) and Craig Hospital. She currently serves on the Board of Directors for Denver Health and Hospital Authority and is a Trustee for the Colorado Hospital Association. A native of Colorado, she is passionate about social justice and equal health access for all Coloradans.
Dr. Irene Aguilar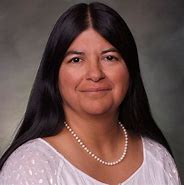 Dr. Irene Aguilar a former Democratic member of the Colorado Senate. She represented the 32nd district from 2011 to early 2019. Her district encompassed part of the city of Denver, Colorado. She currently works with the Denver Office of Econmic Development (OED) as the Director of Denver's Neighborhood Equity and Stabilization Team (NEST).

A Chicago native, Aguilar moved to Denver in 1985 for her residency training in Internal Medicine. She worked for 23 years as a Primary Care Physician for Denver Health and Hospitals and now serves on their board of directors. A State Senator for District 32 in southwest Denver since 2010, Aguilar has championed health care access, and has stood as a longtime advocate for people with disabilities and the immigrant community. She served on the Senate Committee on Health and Human Services, Judiciary and State Affairs Committees and the Health Benefit Exchange Review Committee. Aguilar is not seeking reelection due to term limits.

Senator Aguilar has been recognized by the Colorado Cross Disability Coalition, the National Association of Social Workers, the Colorado Non-Profit Association, the Colorado Medical Society, the Colorado Trial Lawyers, Easter Seals, and the Colorado Consumer Health Initiative. In 2015 she was awarded the American Medical Association's Nathan Davis Award for Government Services. She was named one of the 25 most powerful women in Colorado by the Colorado Women's Chamber of Commerce in January 2016.

Aguilar attended Washington University in St. Louis on scholarship and received her medical degree from the University of Chicago-Pritzker School of Medicine.
---
The Board of the Denver Health and Hospital Authority is subject to the Open Meetings Law of the State of Colorado. The Board posts notices of the meetings that are open to the public in compliance with the Open Meetings Law. These notices are posted in the lobby of 601 Broadway where the Board meetings are held at least 24 hours in advance of the meetings.
The minutes of the Board meetings where formal action occurs are taken and open for public inspection in the Office of General Counsel once such minutes have been approved by the Board. Confidential Executive sessions of the Board may be held as permitted by the statute.
Procedures for Public Comment at Board Meetings
In recognition of the value of public input when considering policy decisions, the Board has developed the following procedures for receiving public comment at its meetings. Similar procedures apply at the State Legislature, City Council and the University Board of Regents. Persons who wish to take part in the public comment period should become familiar with and follow these procedures.
Subject Matter: Public comment at the Denver Health Board of Directors meetings at the commencement of the meeting is limited to items that appear on the agenda for the particular board meeting. The public comment period may not be used for addressing grievances of individual employees or patients, personal attacks, or commercial endorsements. The public comment period also may not be used to address matters related to negotiations or litigation with the Denver Health and Hospital Authority. Only those requests conforming to subject matter requirements will be approved.
Requests to Address the Denver Health Board of Directors: Individuals wanting to provide public comment must contact the office of the Board's Secretary (Legal Services, 601 Broadway, 9th Floor,

303-602-4935

) at least 30 minutes prior to the start of the respective board meeting. Individuals must provide their name, address, whether they are speaking on behalf of an organization, and the agenda item for comment. Speakers will be called in the order in which they signed up.
Time Allocation: A maximum of 15 minutes will be set aside for each agenda item on which public comment has been requested. Each person will be permitted no more than three minutes for comment.