Program Director: Kimberly Insel, MD, MPH
Kim graduated from the University of Arizona College of Medicine in 2011 and completed her family medicine training at University of Colorado Family Medicine Residency in Denver in 2014. She completed a faculty development global health fellowship at the Center for Global Health at University of Colorado in 2015. She has a Masters in Public Health from Boston University. She also completed a fellowship in applied epidemiology at the Centers for Disease Control and an internship with the World Health Organization in Ankara, Turkey. After fellowship, Dr. Insel worked as an Assistant Professor at Oregon Health and Sciences University in the Richmond Clinic. She then worked for five years as the Director of Fellowship Programs at St. Anthony North Family Medicine Residency in Westminster, Colorado. As Program Director, Dr. Insel's greatest joy is helping passionate learners thrive and find their niche in community medicine. When not at work, she enjoys reimagining health care delivery, adventure hikes with her two lovely daughters, and trail running.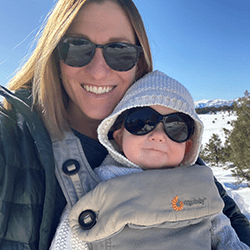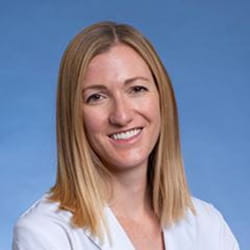 Associate Program Director, Lauren Rhoades MD
Lauren graduated from the University of Arizona College of Medicine in 2013 and completed her family medicine training at Rose Family Medicine Residency in Denver in 2016. She has been at the Montbello clinic since 2016. She has a fiery passion for medical education, and has taught hundreds of medical students, residents, and APP students. She has advanced experience in curriculum design and evaluation, and clinical expertise in women's health, obstetric ultrasound, lifestyle medicine/weight management and medical aid in dying. Her scholarly interests include weight bias in medicine, maternal mortality, and group based care. When she's not doing a vasectomy or a dating ultrasound in clinic, Lauren loves reading, spending time with her loving husband and two spicy daughters, and traveling to the mountains.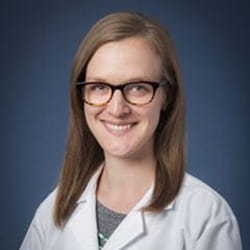 Charity Lehn, MD
Charity Lehn has worked as a Family Physician with Obstetrics at Denver Health since 2017. She completed residency at Northwestern Family Medicine Residency and a Maternal Child Health fellowship at PCC in Chicago, IL. Dr. Lehn provides full-spectrum care including operative obstetrics, substance use treatment, gender-affirming care and outpatient procedures. She is a member of the Diversity, Equity, Inclusion and Antiracism (DEIA) faculty working group as well as the Colorado Maternal Mortality Review Committee.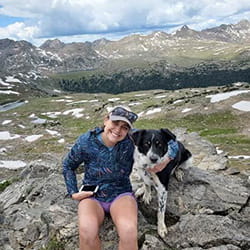 Allie Lindbloom MD
Allie is a fifth-generation Coloradan, born and raised in beautiful Boulder. She tried out both coasts, heading to Stanford for undergrad and Penn for medical school, before realizing the error of her ways and coming back to Colorado. She completed residency training at the University of Colorado Family Medicine Residency on the Denver Health track in 2021. After finishing residency, she stayed on at Denver Health because she loves its mission to provide high-quality medical care for the most vulnerable members of our community. She currently provide outpatient care at the Pena Clinic in southwest Denver, where she works with a mainly Spanish-speaking population and help lead the clinic's prenatal care, refugee care, and quality improvement initiatives. She also delivers babies and directs the inpatient family medicine service at Denver Health hospital. She feels lucky to have the opportunity to care for the community that raised her, particularly our most vulnerable moms and babies, and she is passionate about training up the next generation of physicians who will continue to strengthen this work. She love the diversity of skills that family medicine requires, and she is energized and inspired by helping trainees reach their full potential to meet the diverse needs of our diverse community. When she's not working, you'll find her trying to teach my dog how to ride our stand-up paddleboard, or helping her husband decide which of Denver's many ice cream stores serves up the best cone.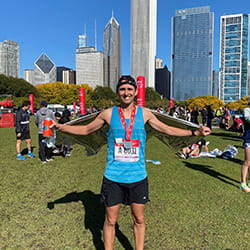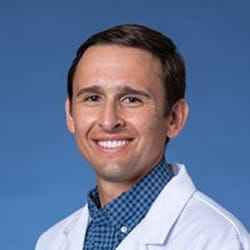 Daniel Holligan MD
Dan went to medical school at the University of California, Davis School of Medicine in Sacramento, California. He did residency training in family medicine at Swedish Family Medicine Residency Program in the south Denver metro area and has been at Denver Health since 2015. He enjoys practicing full spectrum outpatient family medicine and has interests in caring for medically complex adults and chronic disease management including diabetes, patients with chronic pain, MAT, and sports related injuries. He acts as the team leader for the Montbello Clinic, and with his guidance our clinic has achieved exemplary quality measures. He is a competitive runner and is usually training for a marathon.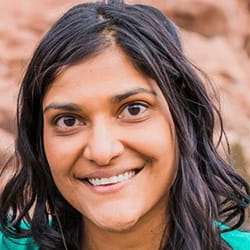 Brinda Prabhakar-Gippert
Brinda is clinical psychologist who earned her PhD from the University of Denver and has been practicing at Denver Health since 2016. Brinda is highly involved in the Healthy World program, which supports patients of all ages in their journey of lifestyle change to lead happier, healthier lives. She is a local champion on weight stigma and practicing medicine through a weight neutral lens. Brinda is fluent in Spanish, and one of her favorite things to do is lead virtual bilingual cooking classes for her pediatric patients and their families. She is passionate about helping both her patients and her peers find balance and meaning in their work, and is thrilled to work with our new DCHS family medicine residents.