Health Alert About Poor Air Quality From Wildfires
June 29, 2018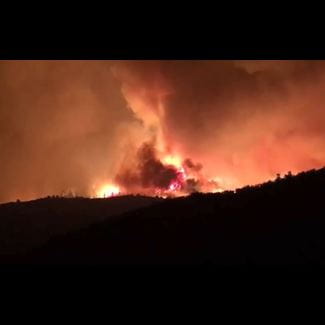 Several wildfires burning in Colorado this summer have pushed smoke into the Denver metro area, causing poor visibility and the strong smell of smoke in the air, miles away from where it is burning.
Denver Health cardiac rehab exercise physiologist Marina Rice works with patients who have breathing trouble such as COPD and asthma. Rice said she is seeing more cases of troubled breathing on days when smoke fills the air, "especially because the air is so thin here in Colorado." Rice said when her patients come inside to exercise "they are already feeling exhausted from the heat and air quality."
Her advice to those with respiratory issues is to be sure to take their medication, stay inside to exercise and if you do go outside, cover your face with a scarf to protect your lungs. She said the elderly and children under age 15 are at greatest risk for asthma attacks.
Everyone should also check the air quality at the Colorado Department of Public Health and Environment before you go outside.
Watch this short video to find out what you should do if you have respiratory issues and need to go outside when the air is filled with smoke.