58 Denver Health Doctors on 5280s Top Doctors List
August 01, 2022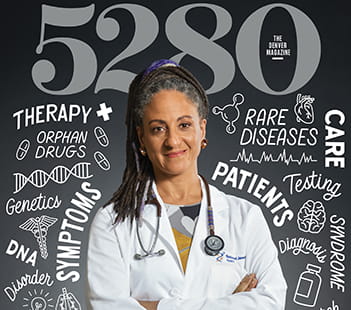 Denver Health is incredibly proud to congratulate 58 doctors who made this year's annual "Top Doctors" issue of 5280 magazine.
For the last 29 years, 5280 has asked doctors in the Denver metro area, "who would you want treating you and your family?" The results: a list of doctors, specialty by specialty, who are recognized for their outstanding commitments to providing quality care.
Here at Denver Health, we pride ourselves in providing quality care, and our patients know that the teams that work alongside our physicians are matched with the same heart, dedication and commitment to excellence. From all of us at Denver Health, a huge congratulations to our Top Docs – we are grateful for you!
Here are our 58 doctors on the list:
Oscar Sanchez
Andrew Prouse
Tammy Wang
Victor Anaya-Baez
Alma Yum
Michelle Haas
Mikell Yuhasz
Cristos Ifantides
Rodrigo Donalisio da Silva