Get MyChart Text Message Alerts
October 03, 2023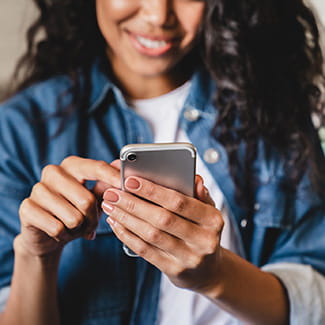 If you are a Denver Health patient, you probably already know about our free app called
MyChart
. It lets you schedule or change an appointment, refill your prescriptions, view your test results, pay your bill and send messages directly to your health care providers. Even if you don't use the app, you can get text message alerts related to your MyChart account sent directly to your phone.
"This is a much easier way than ever before to receive important updates about your Denver Health visits, appointment times, rescheduling options and other important information about your care at Denver Health," said Lezlie Kephart, RN, manager of EPIC Applications for Denver Health Information Technology. The text messaging service allows patients to cancel or reschedule appointments, set up payment plans and make payments through a text alone. MyChart message notifications, test results, medication reminders, information about outstanding balances are also part of the alerts. No personal information is transmitted within the text messages. Patients will receive prompts to go to their MyChart accounts for any personal/sensitive information.
To begin receiving text messages related to your health care, please text the word "START" to 57408. If you have already opted in for text messages alerts for your MyChart account, you don't have to do anything - you will continue to receive those alerts. If you are not sure if you opted in and want to make sure you are getting the alerts, please text the word "START" to 57408.
(Patients who do not have a MyChart account can still receive text messages about only their appointments, setting up payment and paying a bill by texting "START" to 57408.)
This texting service is available to all new and existing Denver Health patients.
Patients can get help by texting the word "HELP" or opt out at any time by texting the word "STOP" from a specific short code that sends the messages to their phone.
Learn more about MyChart
here
and how to set up your communications preferences
here
.