From Critical to Miracle
October 09, 2018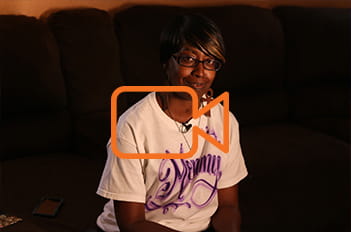 Mother of 12 Fights Back from A Nearly Life-Ending Car Crash
It was Friday, the 13th of October, 2017. Zuton Lucero Mills was driving her SUV with her husband and four of their children inside – two of the children were on the way to their homecoming dance. As she drove up a large incline on a bridge on North Peoria Street in Aurora, another car came barreling down the bridge going 60 miles an hour in the opposite direction, headed right for them. News reports say the other driver had a "mysterious gunshot wound," crossed over the median and slammed head-on, right into the Mills' SUV.
Zuton, her husband Stanley "Stan" Mills, and their daughter, Ashantay, were all critically injured. Two other children – sitting in the back of the SUV – had moderate injuries and the other one was amazingly not hurt.
Stan said he will never forget the impact, which sounded like an explosion. He remembered seeing blood everywhere. "I looked over at my wife and thought, 'I just saw her die,'" he said.
Stan had broken ribs, a broken leg, a broken sternum, a hernia and had to have 11 inches of his large intestine removed. Ashantay suffered a broken spine, a broken leg and a tear in her heart.
But it was Zuton who, by far, suffered the most serious injuries.
Denver Health trauma
surgeon
Dr. Eric Campion
took care of her. He said when she came into Denver Health in a
Denver Health Paramedics
ambulance, "she was in severe shock and went into cardiac arrest as she was rushed to the operating room. We performed immediate emergency surgery to revive her and fix a large tear in her heart, caused by the car crash." Her injuries also included two broken legs, four broken ribs, a fractured sternum and a traumatic brain injury.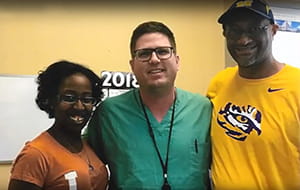 Ashantay and Stan were initially taken to another hospital for their injuries. After six weeks, without seeing each other, Stan was transferred to Denver Health and also put under the care of
Dr. Campion
. Every day, after he arrived, his caregivers at Denver Health would bring him down in a wheelchair to visit his wife. It's something that Zuton said was, "a huge part of our therapy."
"The closure of the physical space was also the closure of the emotional space," Stan added. The couple thanked Denver Health for taking care of not only their physical ailments, but also their mental and spiritual needs, through
chaplaincy services
.
"Dr. Campion was awesome," Zuton said, "He was just tremendously humble."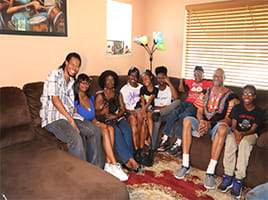 Stan remembered how Dr. Campion came to change his bandages every morning. "He was always very kind and compassionate about that," he said.
Zuton would spend the next two months at Denver Health, and a total of 14 weeks recovering from her injuries. She says she stayed on every floor at the hospital, until getting to
rehab
. "I always thought standing was a pretty small thing, but when you have to learn how to do it again, it's not a small thing," Zuton said. "[My recovery] was a really long journey."
One look at the Mills family today and it's hard to believe they were in an almost life-ending crash less than a year ago. Zuton and Stan are both back in college; Zuton hopes to graduate this year with a literary empowerment degree; and Ashantay is back in high school.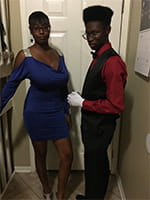 "I think the phrase 'from critical to miracle' is absolutely fitting [for our family]," Stan reflected. "When I saw my wife, she was beyond critical. I thank Denver Health and all of its staff for their absolutely wonderful care of my wife and I."