Putting People Back Together
May 28, 2019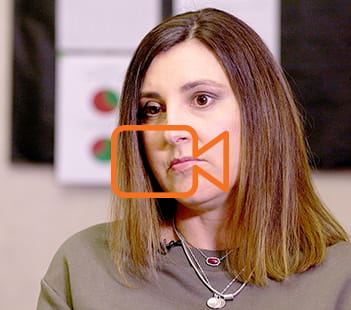 When paramedics rushed Meghan Bigelow to Denver Health in June of 2018, her injuries were so severe that doctors didn't know if she would survive. Bigelow was shot once in the torso and once in the head in a road rage incident.
Denver Health Chief of
Vascular Surgery
and
Level One Trauma Surgeon
Charles Fox, M.D. cared for Bigelow.
After recovering, Bigelow shared some of the details of her hospital stay.
"Dr. Fox had told my dad ... he clamped my aorta as they worked on my torso to keep all the blood in my brain and the upper part of my body, so I wouldn't have any further brain damage," Bigelow said. "If it wasn't for Dr. Fox, I wouldn't be here. There were many other doctors and nurses and staff involved, but he is a vascular trauma surgeon and he did trauma in war zones – five deployments – and if he hadn't had that experience, [I don't think] I would be here."
Denver Health Director of Surgery Mitchell Cohen, M.D. said, "As the 'go to' Level One Trauma Center for the Rocky Mountain Region, we see everything. We see it as our obligation to not only be the resource hospital for the city, county and region, but really to be the resource for trauma for the world."
Bigelow reflected, "They're able to put people back together. They say from 'Critical to Miracle' – that's Denver Health's slogan – and I'm living proof of that. I almost died, and, I'm sitting here today."
May is National Trauma Awareness Month, and Denver Health is proud to be an international leader in the field of trauma surgery, with a 98 percent survival rate for patients with the worst types of injuries. The theme of 2019 Trauma Awareness Month is Firearm Injury Prevention: Everyday, Everyone, Everywhere.
Find out more about Denver Health's efforts to prevent gun violence
.
The
Denver Health Foundation
first shared Bigelow's story at its annual fundraiser, the NightShine Gala. This year's gala spotlighted the
Ernest E. Moore Shock Trauma Center at Denver Health
.