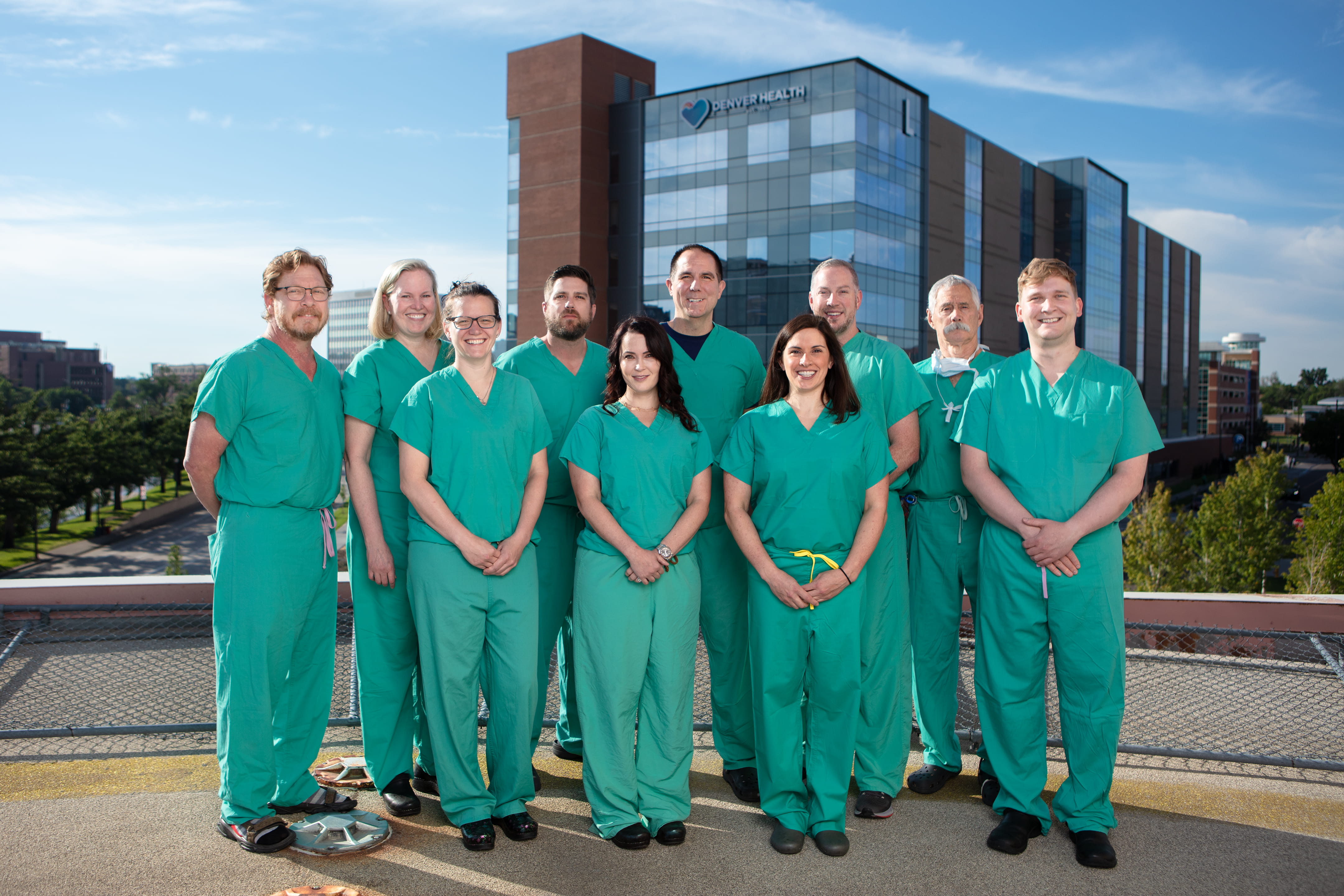 Our trauma surgeons are nationally and internationally renowned for both their clinical and research expertise. In 2019 alone, our surgeons gave over 175 presentations and published over 130 articles in peer-reviewed medical journals.

For a full list of provider bios and details, use our Find a Provider search.

Interim Director of Surgery
Chief of Thoracic Surgery

Fredric Pieracci, MD, MPH, FACS is from Chicago, Illinois. He received both his Bachelor of Arts degree in biology and his medical degree from The University of Pennsylvania. Dr. Pieracci completed residencies in both general surgery and general preventive medicine at the New York Presbyterian Hospital/Weill Cornell Medical College in New York City. During this time, he also obtained a Master's Degree in Public Health from Columbia University. Additional fellowship training in Trauma, Acute Care Surgery, and Surgical Critical Care was completed at the University of Colorado and Denver Health Medical Center. He is currently the Trauma Medical Director, Medical Director of the Denver Health Surgical Weight Loss Program, and the Medical Director of the Thoracic and Pulmonary Nodule Clinics at Denver Health. He also maintains busy elective and acute care surgery practices. Dr. Pieracci is board certified in general surgery, general preventive medicine, and surgical critical care.

Research interests of Dr. Pieracci include trauma, surgical critical care, and bariatric surgery. Specific areas of current research include surgical stabilization of rib fractures, ventilator-associated pneumonia, and emergency department thoracotomy. Dr. Pieracci is active in many national surgical societies, including the American College of Surgeons, Society of Critical Care Medicine, American College of Chest Physicians, American Association for the Surgery of Trauma, Surgical Infection Society, Chest Wall Injury Society, and the American Society for Metabolic and Bariatric Surgery.