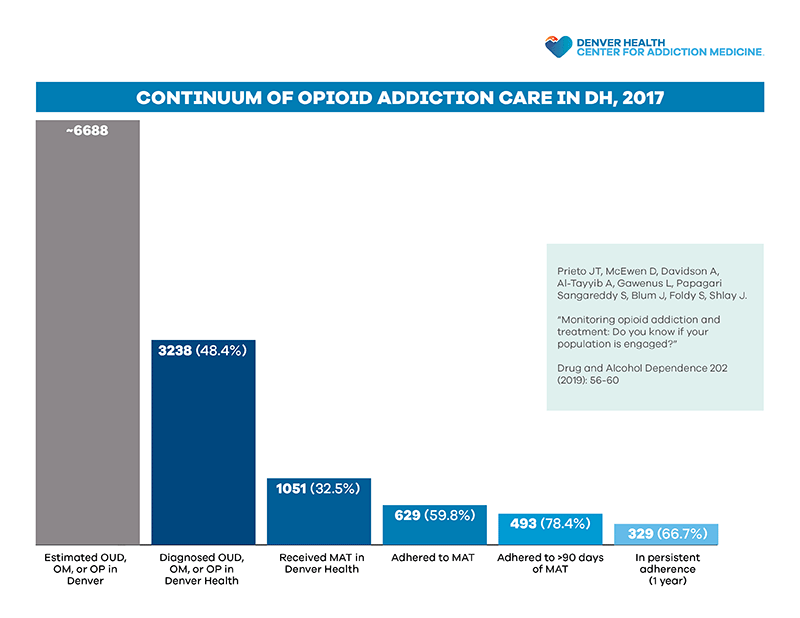 In September 2019, Denver Health published a novel approach to evaluating opioid addiction care based on the HIV cascade of care. The Center for Addiction Medicine is revising the methods and utilizing an updated continuum of opioid addiction care to evaluate our hub-and-spoke model of care.
Read more about the 2020 - 2021 Opioid Continuum of Care at Denver Health here.
Substance-Related Peer-Reviewed Publications
The goal of the Center for Addiction Medicine's Knowledge Management Workgroup is to enhance information systems to systematically improve processes, generate new knowledge, and drive organizational outcomes. A total of 13 Denver Health substance-related manuscripts or chapters were published in 2022.