Social Distancing and Good Care Help Patient Recover from COVID-19
April 16, 2020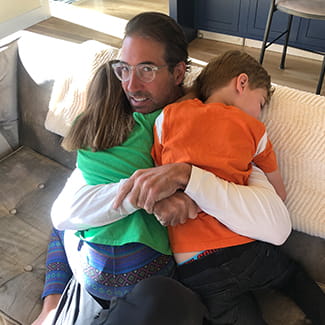 For Tony Fierro, it started out in early March with a diagnosis of pneumonia, a prescription of antibiotics and the advice to self-quarantine for a few days. But his symptoms quickly got worse, and on March 21, he ended up in the emergency department at Denver Health, where he soon learned he had COVID-19. The normally healthy, non-immuno-compromised 44-year-old would end up spending five days on a ventilator.
Fierro is now among one of the more than 120 COVID-19 patients Denver Health has released from the hospital and he has begun his recovery at home. He and one of his Denver Health doctors spoke to 9News to encourage others to take the stay-at-home orders seriously.
Denver Health hospitalist Jeff Hollis, MD cared for Fierro, along with Elizabeth Gillespie, MD and Katie McPherson, MD. He ended up in a room normally reserved for orthopedic surgery patients, which has been turned into an expansion of the intensive care unit (ICU), since Denver Health has temporarily suspended all elective surgeries during the COVID-19 outbreak. Dr. Hollis decided to transfer Fierro to the ICU and onto a ventilator, and the patient was both scared and thankful for that decision.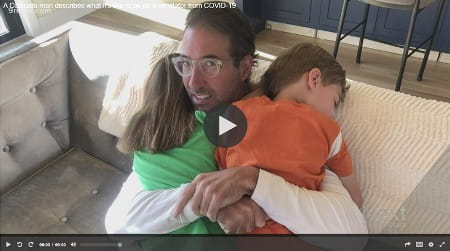 "I was grateful Denver Health had a vent ready for me. It sounded like it was my only option," he said.
"We're not at the point where we have to make really difficult decisions of who gets a ventilator and who doesn't," said Dr. Hollis. He credits good social distancing in our community, which has so far prevented Denver Health from getting into the types of situations seen in New York City and other cities around the country.
Fierro said he is sharing his story to encourage people to continue social distancing, which he believes saved his life by giving him access to that ventilator. He also wanted to thank everyone at Denver Health who took care of him, risking their health knowing he was sick and contagious.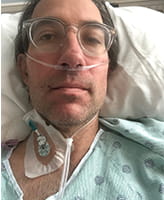 Even though he is now at home, Fierro still has a long recovery road ahead of him. He still gets winded and he is slowly regaining back his strength. His doctors say it could possibly be several weeks before he returns to normal. Even then, he doesn't know what he will face. The virus is so new that doctors don't know yet if someone will have immunity to it after they fully recover.