DH Academy June 2023 Leadership Courses
Greetings,
The DH Academy is your source for organizational learning by providing education for your development needs. Below is a list of our course offerings for June 2023. You can register in Cornerstone! You can also register for a specific course by either clicking on the link above the course description or by clicking on the Cornerstone logo within the course and description.
We look forward to seeing you at one of these development sessions.
Have A Great Day!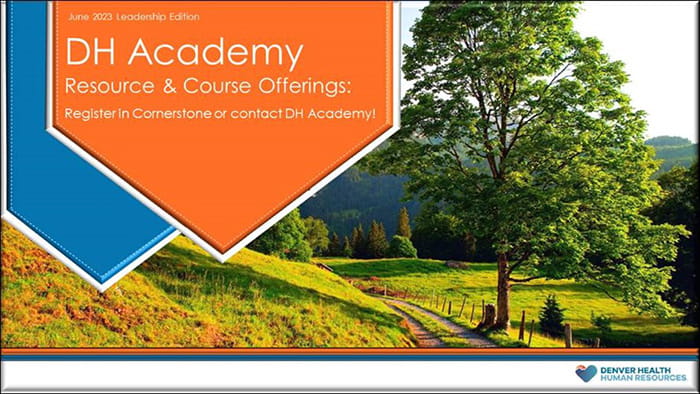 Click here to register for Workday Wednesdays or click on the Workday Wednesday image below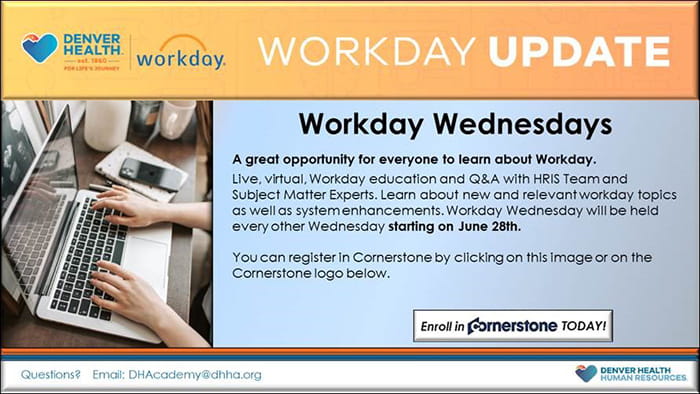 Click here to register for Coaching Foundations or click on the Cornerstone logo in the description below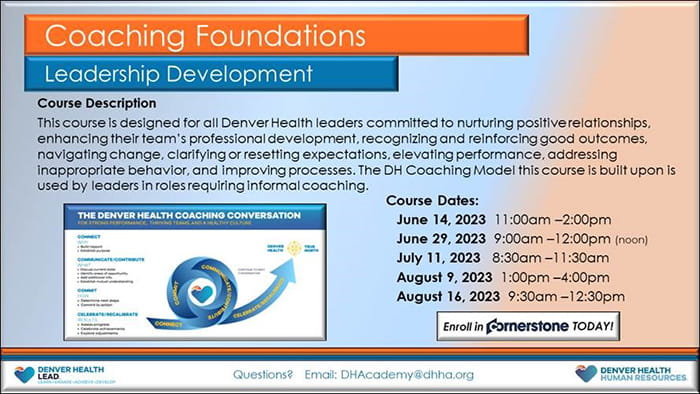 Click here to register for Navigating Challenging Conversations or click on the Cornerstone logo in the description below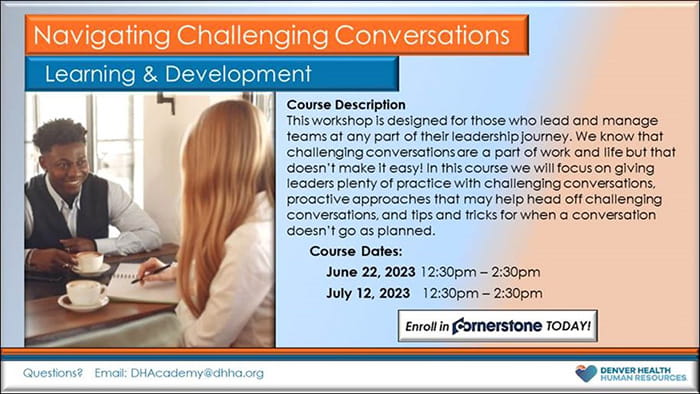 Click here to enroll in the Workday LEAD Open Lab (Goal, Check-Ins, Feedback) or click on the Workday LEAD Goal Setting Training Lab image below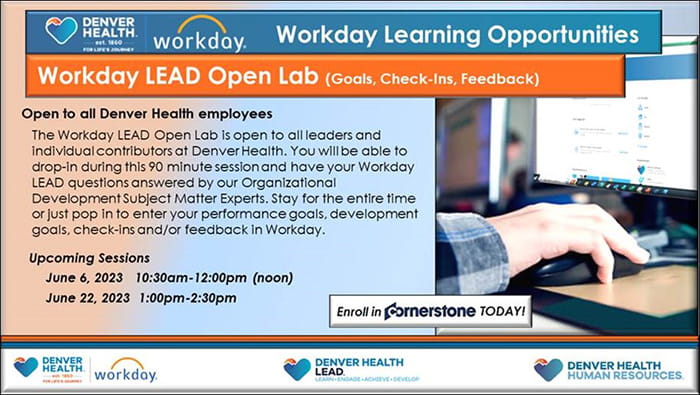 Click here to enroll in the Workday LEAD Developmental Goals with a Workday Demonstration or click on the Workday LEAD Developmental Goals with a Workday Demonstration image below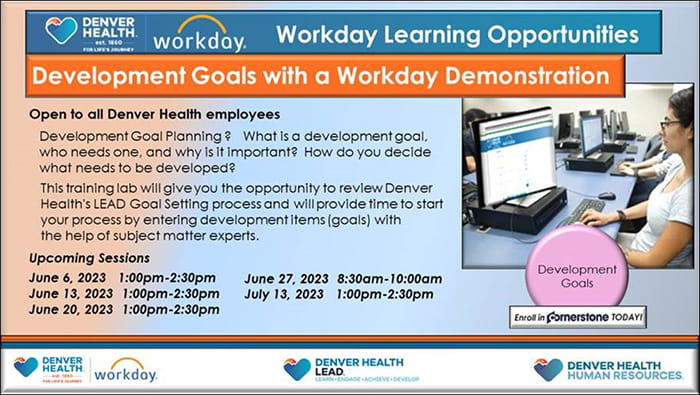 Click here to enroll in the Workday LEAD Performance Goals with a Workday Demonstration or click on the Workday LEAD Performance Goals with a Workday Demonstration image below
Click here to enroll in the Workday LEAD Check-Ins with a Workday Demonstration or click on the Workday LEAD Check-Ins with a Workday Demonstration image below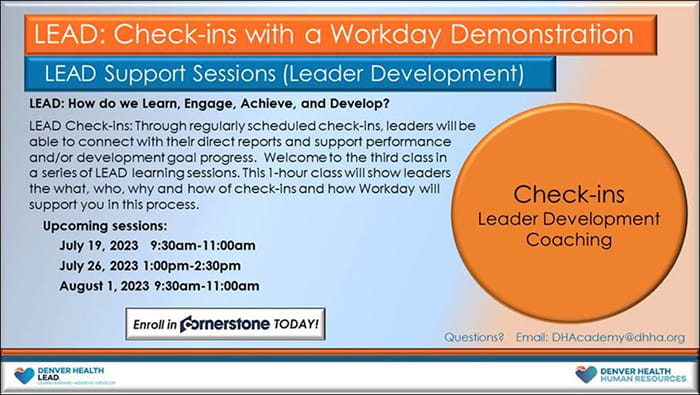 Click here to enroll in the Workday LEAD Feedback with a Workday Demonstration or click on the Workday LEAD Feedback with a Workday Demonstration image below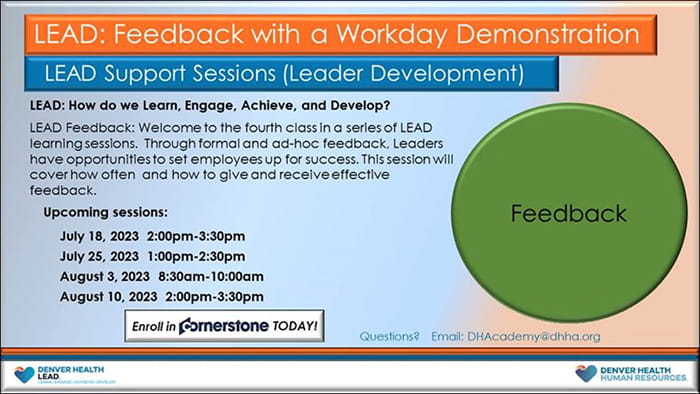 Click here to enroll in a jdXpert WebEx session or click on the jdXpert Job Description Tool In Workday image below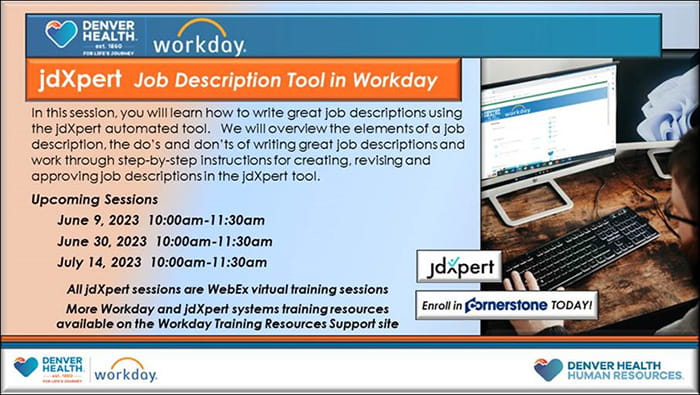 Click here to access the Workday Resources Support Tool or click on the Workday Resources Support Tool image below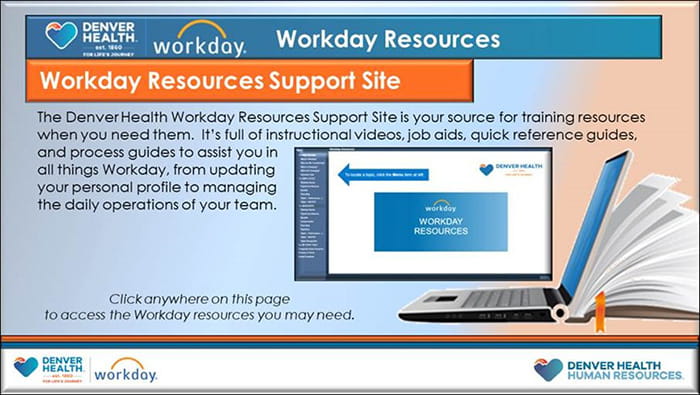 Click here to enroll in FMLA/ADA Compliance or click on the FMLA/ADA Compliance image below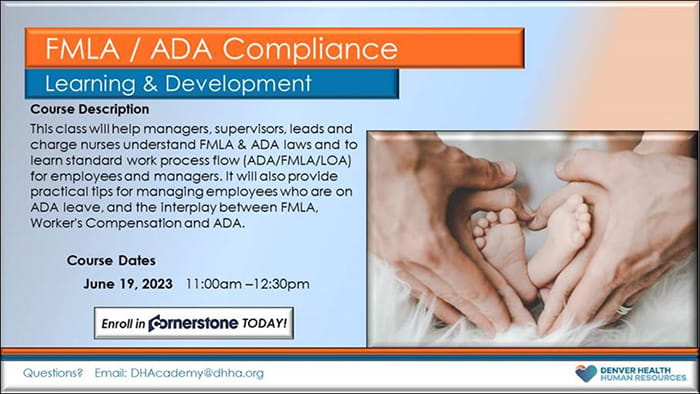 Click here to register for Employee Relations Fundamentals or click on the Cornerstone logo in the description below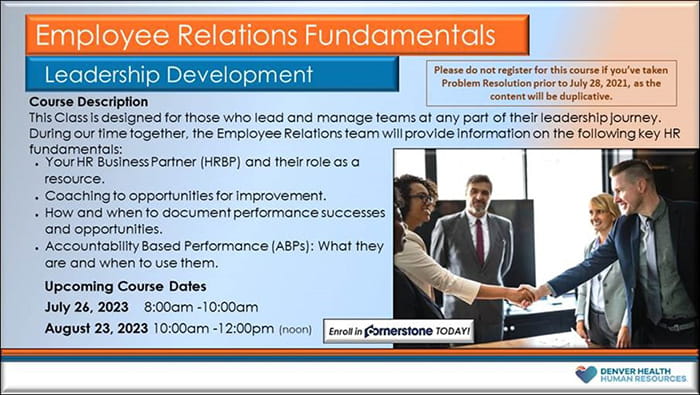 Click here to register for Problem Resolution (Leader Education) or click on the Cornerstone logo in the description below