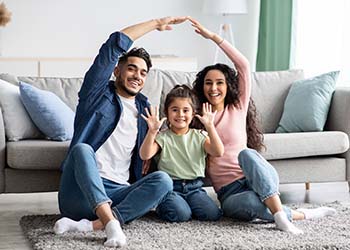 Recognized by the American Academy of Pediatrics, Connections for Kids Clinic is a medical home for children and youth in kinship and foster care and is staffed by multidisciplinary professionals with expertise and experience caring for the unique health care issues facing these children and youth.
Colorado State laws require that children in foster care must have a routine physical exam scheduled within 14 calendar days after placement. A dental exam, also, is required within eight weeks after placement in foster care.
The American Academy of Pediatrics recommends foster children have physical exams every six months while in placement though children under 3 years of age have physical exams more frequently.
Quality Care
The Connections for Kids Clinic (CFKC) provides comprehensive health care to children and youth in kinship and foster care. Our comprehensive, team-based approach provides care for the whole child. As a result, visits may take longer to complete compared to typical medical-only visits. Also, providers in CFKC can complete all necessary paperwork for foster parents to fulfill all state and local requirements.