Denver Health's Division of Neurosurgery provides a wide range of programs for treatment of your brain, spine and nervous system conditions. Our board certified neurosurgeons are equipped with state-of-the-art technology and trained in the most current treatments. No matter your needs, our staff is focused on providing you the best care possible.
Our Services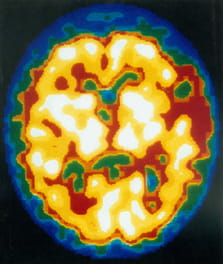 Trauma and acute care neurosurgery

Nobody plans their emergencies, but when they happen, Denver Health's Division of Neurosurgery is ready around the clock. A team member is present at the hospital 24 hours a day, 7 days a week.

Spine care

Back pain and sciatic symptoms are some of the most common problems we see. Our surgeons are trained in the latest techniques, including minimally invasive surgery, to best treat your condition.

Brain care

Denver Health is a Level 4 Epilepsy Center serving Colorado and surrounding states.