Neurosurgery
Denver Health's Division of Neurosurgery provides a wide range of programs for treatment of your brain, spine and nervous system conditions. Our boardcertified neurosurgeons are equipped with state-of-the-art technology and trained in the most current treatments. No matter your needs, our staff is focused on providing you the best care possible.
Our Services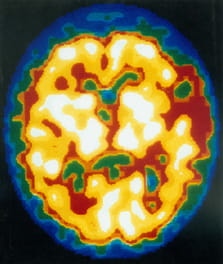 Trauma and acute care neurosurgery

Nobody plans their emergencies, but when they happen, Denver Health's Division of Neurosurgery is ready around the clock. A team member is present at the hospital 24 hours a day, 7 days a week.

Spine care

Back pain and sciatic symptoms are some of the most common problems we see. Our surgeons are trained in the latest techniques, including minimally invasive surgery, to best treat your condition.

Brain care

Denver Health is a Level 4 Epilepsy Center serving Colorado and surrounding states.

Primary stroke center
Epilepsy in adults and children
Movement disorders
Brain tumors in adults and children
Gliomas
Meningioma
Pituitary adenomas
Acromegaly
Vascular disease
Aneurysms
Stroke
Cavernous malformations
Arteriovenous malformations (AVM)
Hydrocephalus
Pseudotumor cerebri
Normal pressure hydrocephalus (NPH)
Craniofacial anomalies
Craniosynostosis
Traumatic brain injuries
Concussion
Chiari malformation
Neck pain
Back pain
Cervical and lumbar radiculopathies
Cervical and lumbar spinal stenosis
Scoliosis
Compression fractures
Persistent problems that have failed past treatments
Serious spine problems for which surgery is being considered
Carpal tunnel syndrome
Entrapment syndrome
Ulnar nerve entrapment
Brachial plexus injury
Epilepsy Clinic
Tuesday: 8 a.m. - Noon

Pediatric Neurosurgery Clinic
Tuesday and Thursday: Noon - 4 p.m.

Brain and Spine Clinic
Wednesday and Friday 8 a.m. - 4 p.m.