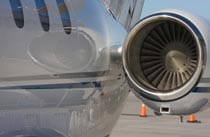 The Center for Occupational Safety and Health (COSH) provides occupational health services for the aviation industry including Federal Aviation Administration (FAA) medical exams. Lori Szczukowski, MD, our aviation medical examiner, has more than twenty-five years of experience in Internal Medicine and has done FAA medical exams since 1990. She is board-certified in internal medicine.
Experts in Flight Physicals
Certified senior aviation examiners
FAA physicals for all classes
AME assisted special issuances
Air traffic controller physicals
FAA MedXPress Electronic Applications
PLEASE NOTE: Effective Oct. 1, 2012, the FAA made it mandatory for pilots to use FAA MedXPress to complete an electronic application. This will need to be done online prior to coming to your appointment.