Our Mobile Health Centers provide access to high-quality health care by bringing the care to your neighborhood.
The Mobile Health concept at Denver Health started with the Women's Mobile Clinic in 2002, providing breast and cervical cancer screening to women across Denver. Through a generous grant from The Anschutz Foundation to the Denver Health Foundation, our Mobile Health Center (MHC) is a state-of-the art clinic on wheels bringing care to anyone who might not have access to it. We have a third mobile health center coming in February 2021, provided through support from Health Resources & Services Administration (HRSA).
Our Services
UPDATE: We're in the process of transitioning from COVID-19 testing to COVID-19 vaccinations!—Please check our website frequently for updates as we get vaccine locations and dates added to our schedule. In the meantime, our Mobile Health Center is offering free COVID-19 testing on Tuesdays and Wednesday at the following locations:

Tuesdays in February at Brentwood Methodist Church 8:30-4:00pm
1899 S. Irving St., Denver, CO 80219

Wednesdays in February at Sun Valley Kitchen 8:30-4:00pm
1260 Decatur St. Denver, CO 80204
COVID-19 Testing
Drive-through/walk-through/bike-through COVID testing
Results within 24-72 hours
Results go straight to your private, secure online portal
Tests are PCR and are done with nasopharyngeal swab or nasal mid-turbinate swab
Tests are performed by Certified Medical Assistants, Registered Medical Assistants, Registered Nurses or Licensed Practical Nurses
COVID-19 Vaccinations
COMING in 2021—drive-through/walk-through/bike-through COVID-19 vaccination
When vaccine is available to general public, we hope to bring vaccination access to neighborhoods in highest need
Check back on our website for updates as they become available
Women's Cancer Screenings
Breast and cervical cancer screenings
Financial support available for those who qualify
Heart healthy lifestyle education
Learn more about our Women's Mobile Clinic


Why Choose Denver Health's Mobile Health Centers?
We provide high-quality care in a welcoming & convenient setting. Our staff can connect you to on-going health care, health programs, and a variety of community resources.
Who Should Visit the Mobile Health Centers?
Denver Health patients and employees needing COVID testing
People from the community living in high health risk neighborhoods who need access to COVID testing
Women needing regular mammogram or cervical cancer screenings
Women needing financial assistance for cancer screenings.
How to Schedule a COVID-19 Test
Denver Health Patients
If you are a Denver Health patient contact your current primary care provider through
your MyChart account
to request a COVID-19 test. See an illustration of the steps using
our MyChart guide.
Not a Denver Health Patient?
Denver Health is offering free testing for individuals with COVID-19 symptoms living in Denver's most affected neighborhoods.
Click here
to schedule an appointment. If you already have a medical provider at Denver Health or regularly get care at Denver Health, see above.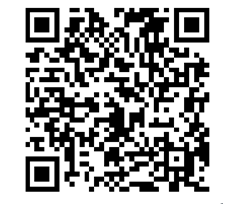 What to Expect for Your COVID-19 Testing Visit at the Mobile Health Center
Remember to wear a face mask that covers your mouth and your nose
Bring ID and Insurance card
Plan on no copay—testing is either billed to insurance or free through partnership with COVID Check Colorado
Please arrive on time—no need to arrive earlier
Remain in your car
If unable to attend your appointment please call us to cancel or re-schedule
How to Schedule a Women's Cancer Screening Visit
Contact our Care Navigator at 303-602-0482 to schedule an appointment, learn about recommended testing and get more information on financial assistance.
Host a Mobile Health Center Event
If your organization or business is interested in hosting a Mobile Health Center event, contact us at DHmobilehealthcenters@dhha.org.