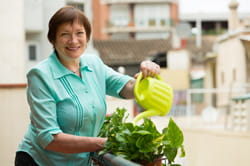 The experts at Denver Health provide unique services to diagnose and treat peripheral nerve conditions throughout the body. Patients visiting this one-of-a-kind institute benefit from an experienced team of surgeons and physical medicine specialists working together to provide both surgical and non-surgical treatments.
About Peripheral Nerve Diseases
Peripheral nerve disorders — caused by an irritated or damaged nerve — often cause reoccurring symptoms that are distressing, including tingling, numbness and pain in any area of the body. Whether caused by trauma, a laceration or cut, or a chronic disease such as diabetes, the Denver Health Peripheral Nerve Institute can provide answers and solutions to lessen pain and symptoms.