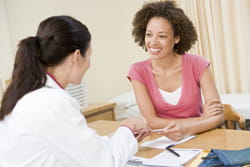 Among women, breast cancer is the most common type of cancer. If the current rate stays the same, women born today have about a one in eight chance of developing breast cancer at some point during their lives.
At Denver Health, we understand how overwhelming a breast cancer diagnosis can be. If you or a loved one has recently been diagnosed, we are here to help.
We encourage you to learn more about breast cancer and what treatments are available to you.